On Wednesday, May 16th, we will host our first GRESB VIP Member Summit. Find out more here.
Delegates are invited to attend both days, May 16th & 17th.
Conference – Thursday, May 17
The GRESB | Siemens: 2018 Sustainable Real Assets Conference series connects global asset owners, managers, operators and ESG professionals committed to creating sustainable and resilient buildings and infrastructure.
Our 2018 conference theme is resilience, with three locations to choose – London, Washington, DC and Sydney. Each conference offers single-track programming that explores investment strategies, new technologies and business models from organizations with established, industry-leading programs.
In addition to inspirational keynote speakers and panel sessions, each conference provides opportunities for networking and collaborative partnerships, helping facilitate our shared vision of "Sustainable Real Assets."
Program
The program is in draft form and subject to change. Speakers, format and sessions are being finalized.

8:30 am
Registration & Networking
9:00 am
Welcome & Introduction
Dan Winters, Head of Americas, GRESB & Bob Dixon, Head of Sustainability for Siemens US
9:25 am
Infrastructure Week
Zach Schafer, Executive Director and CEO, Infrastructure Week
9:30 am
Session 1: Resilience - What is it and why is it important for the real estate and infrastructure sectors?

With the frequency, size and cost of disasters increasing due to climate change, population growth and urbanization, the imperative to manage the resilience of real assets is accelerating. This context-setting session will explore:




The scope of the resilience challenge facing real estate and infrastructure sector globally.


How close we are to a globally-agreed definition of what constitutes resilient real estate and infrastructure portfolios and assets.


How a focus on resilience can both capture opportunity and protect against downside risks


How resilience fits into a broader vision of "Sustainable Real Assets".



Emilie Mazzacurati, Founder and Chief Executive Officer, Four Twenty Seven

Interviewed by: Jonathan A. Schein, Global Head of Business Development & SVP, Institutional Real Estate, Inc
10:15 am
Coffee & Networking
10:30 am
Session 2: How does resilience translate into opportunity and risk for investors?

We have reached a point where investors are now actively asking for greater transparency about resilience from their managers.  This session will bring together leading institutional investors and investment managers to explore:




What criteria investors are using to recognize resilient real estate and infrastructure investments.


The current transparency gap between investors and their managers on resilience.


The links between resilience and financial performance.


What leading real estate and infrastructure managers and operators are doing to understand and manage resilience.


The most reliable indicators of reliance leadership / the capacity of an entity to manage resilience.





Nina James, GM Corporate Sustainability, Investa Office Management


Amanda Wallace, Managing Director Infrastructure Investments Group, J.P. Morgan Asset Management


Stephen Scofield, Director of Financial Industry Solutions, North America, South Pole Group


Rael McNally, Director , BlackRock



11:45 am
Presentation
Josh Sawislak, Global Director of Resilience, AECOM
12:05 pm
Resilience & GRESB
Chris Pyke, Research Officer, U.S. Green Building Council

Heather Joy Rosenberg, Founder, Building Resilience Network
12:25 pm
Lunch & Policy Leadership/Private Sector Opportunities

Moderator: Matt Ellis, CEO, Measurabl




Dan Carol, Senior Advisor for Infrastructure and Energy, California Governor Jerry Brown


Kevin J. Bush, Chief Resilience Officer, Washington, D.C.


Seth Miller Gabriel, Director, Office of Public Private-Partnerships (OP3), DC Government



2:00 pm
NY-NJ Tunnel project
John Porcari, President, U.S. Advisory Services, WSP
2:20 pm
Session 3: Case studies showcasing resilience leadership

Real estate property companies and other organizations are taking concrete action to address the challenge of resilience and capture opportunities. This fast-paced session will present a series of case studies that highlight:




What a resilience organization / resilient leadership looks like.


Lessons learned from implementing resilience strategies.


The quality of an entity that allows it to deal with major disasters and still have continuity of businesses.


Examples of how to score and communicate resiliency risk to investors.


Examples of resilience design features.



Moderator: Dan Winters




Ben Myers, Director of Sustainability, Boston Properties


Ann Kosmal, Strategic Risk Management & Resilience
Office of Federal High-Performance Buildings, U.S. General Services Administration


Laura Craft, Head of Global Sustainability, Heitman


Greg Simmons, Managing Director, Enterprise Client Solutions, Siemens Building Technologies


Jill Ziegler, Director of Sustainability and Corporate Responsibility, Forest City Realty Trust





3:50 pm
Coffee & Networking
4:05 pm
Session 4: Tech and tools for resilience
Some of the best minds in our sector are working to find solutions to address the resilience challenge.  The industry conversation started several years ago and exciting new projects and approaches have emerged.  This session will:




Examine key innovations in the field of resilience.


Consider the role of technology in tackling the resilience challenge.


Explore how to capture quantitative data to understand and manage resilience risks at asset level.



Moderator: Chris Pyke




Elena Alschuler, Director, Real Estate Strategy, View Inc.


Brian Asparro, Chief Commercial Officer EnerNOC


Jamie Statter, PEER, USGBC


Heather Rosenberg


Matt Ellis



5:05 pm
Key Takeaways & Closing
Neil Pegram, Director of Americas, GRESB
5:20 pm
Drinks & Networking
Speakers
Dan Winters, Head of Americas, GRESB
Mr. Winters has responsibility for furthering GRESB's international scope by engaging institutional investors throughout the Americas, establishing industry partnerships, and expanding GRESB coverage among REITs, private equity firms and multinational lenders.
He earned his Masters in Real Estate Finance and Development from Harvard, his MBA from Southern Methodist University, and is an alumni of the University of Wisconsin real estate program. Mr. Winters is a lecturer at Colvin School of Real Estate at University of Maryland, and a Counselor of Real Estate.
Bob Dixon, Head of Sustainability, Siemens US
Bob Dixon is the Head of Sustainability for Siemens US. In his role as the head of Sustainability for Siemens US, working in concert with Siemens' global sustainability organization, he is responsible to develop, communicate, and execute strategic sustainability initiatives. This includes assisting and advising Siemens' businesses, clients, industry, state, local, and federal governments on efficiency and sustainability, and driving the Siemens US organization towards Carbon Neutrality.
Previously he served as the Global Head of Efficiency & Sustainability, Vice President, and Senior Advisor to the Management Board for the International Headquarters of the Building Technologies Division of Siemens. Prior to that, he served as the Senior Vice President, Global Head, Energy and Environmental Solutions.
He has served on the Board of Directors for the Efficiency Valuation Organization (EVO), the Board of Directors for the National Association of State Energy Officials (NASEO), the Board of Directors and Vice President for the Energy Services Coalition, the Industry First-Vice Chair for the Alliance to Save Energy (ASE), and is a past president of National Association of Energy Service Companies (NAESCO).
He earned his Bachelor of Science degree in Mechanical Engineering from California Polytechnic State University in San Luis Obispo, California, and is a graduate of the Minnesota Executive program at the University of Minnesota.
Zach Schafer, Executive Director & CEO, Infrastructure Week
Zach Schafer has served as Executive Director and CEO of Infrastructure Week since 2015, and has led the growth of Infrastructure Week into the nation's largest infrastructure coalition, led by its Steering Committee and joined by nearly 400 Affiliate groups around America.
The Coalition – and the "Week" of events, advocacy, and media that form its centerpiece – challenges policy-makers and the public to address head-on the challenges facing U.S. infrastructure, to move beyond short-term fixes and deferred maintenance, and to envision and deploy the innovative technologies, policies, and investments that will bring America's aging infrastructure into the 21st century.
Prior to Infrastructure Week, Mr. Schafer served as Senior Policy Director at the Council on Competitiveness in Washington, D.C., where his portfolio included infrastructure, energy, manufacturing, and workforce development policy. Mr. Schafer served at the White House Council on Environmental Quality in 2011 working on issues including climate change, water, and resilient infrastructure. He later joined Navigant Consulting's energy practice, working with manufacturers, utilities, and the Federal government to increase energy efficiency through smart regulatory development and enforcement. Mr. Schafer holds a Master's in Energy and Environmental Policy and a B.A. in Economics, International Affairs, and History, both from the University of Delaware.
Emilie Mazzacurati, Founder and Chief Executive Officer, Four Twenty Seven
Ms. Mazzacurati is the Founder and CEO of Four Twenty Seven (427mt.com), an award-winning market intelligence firm specialized on the economic risk of climate change. Four Twenty Seven provides portfolio screening and equity scoring for the physical impacts of climate change, and helps financial institutions and Fortune 500 corporations integrate climate intelligence into strategic planning and investment decisions.
Ms. Mazzacurati was the lead author on Physical Climate Risk in Equity Portfolios, published jointly with Deutsche AM at COP23, and of the 2015 United Nations Caring for Climate report The Business Case for Responsible Corporate Adaptation. She is a frequent speaker at international events on private sector climate risk and opportunities. She also served as a member of the state of California's Technical Advisory Group for the implementation of Governor Brown's Executive Order on climate change (EO B-30-15) and teaches at the University of California, Davis Executive MBA on Business & Climate Change.
Previously, Ms. Mazzacurati was Head of Research at Thomson Reuters Point Carbon, where she directed research and modeling on carbon pricing. She also served as a policy advisor to the Mayor of Paris on environmental policy. Ms. Mazzacurati holds a Master's of Political Science from the Institut d'Etudes Politiques de Paris and a Master's of Public Policy from the Goldman School of Public Policy at University of California (UC), Berkeley.
Jonathan A. Schein, Global Head of Business Development & SVP, Institutional Real Estate, Inc
Jonathan A. Schein is Global Head of Business Development & SVP of Institutional Real Estate, Inc. He is responsible for leading business development efforts globally, while also serving as the managing director for the Americas business. He oversees revenue initiatives for Institutional Real Estate Americas, Institutional Real Estate Europe, Institutional Real Estate Asia Pacific andInstitutional Investing in Infrastructure.
Prior to joining IREI, Schein served as General Manager of Penton's Commercial Media Group and as publisher of Penton's National Real Estate Investor and nreionline.com, ran the Sustainability Initiative at Penton, which he joined in 2011. Before Penton, he was founder and CEO of Schein Media, and was President and CEO of Real Estate Media, where he founded GlobeSt.com and the Real Share Conferences.
Schein is a graduate of George Washington University with a BBA in Finance, and is a member of the Urban Land Institute's Responsible Property Investment Council and a member of Counselors of Real Estate.
Nina James, GM Corporate Sustainability, Investa Office Management
Nina's career maps a journey from Landscape Architecture, a segue into sustainability in land development and then commercial real estate, to recently finding herself launching Australia's first certified property kanga green bonds.
As General Manager of Corporate Sustainability at Investa Property Group, Nina is responsible for the strategic direction of the sustainability vision for Investa, encompassing people, environment and responsible investment objectives. Investa is a founding member of the Australian Business Roundtable for Disaster Resilience and Safer Communities. Nina represents the real estate sector in the Roundtable forums.
Nina holds a Bachelor Degree in Landscape Architecture, and a Masters in Environmental Management at the UNSW.
Amanda Wallace, Mananging Director, J.P. Morgan Asset Management – Infrastructures Investments Group
Amanda Wallace, Managing Director, is an investment principal in the Infrastructure Investments Group leading the Fund Execution Team, which manages certain legal, risk and sustainability matters for the investment strategy, including in respect of fundraising, acquisitions and asset management. Before joining the firm in 2014, Amanda provided legal and financial consulting services
to a variety of clients, including multiple infrastructure focused funds in different stages of development. Before starting the consulting practice, Amanda was a Managing Director at Macquarie Capital in New York, advising Macquarie (on behalf of its balance sheet) and third parties on infrastructure investments. Prior to Macquarie, Amanda was a corporate attorney first at Jones Day then at Weil Gotshal, focused on public and private M&A. Amanda holds a B.A. in Psychology from Scripps College, MA in Forensic Psychology from John Jay College of Criminal Justice and J.D. from New York University School of Law.
Stephen Scofield, Director, Financial Industry Solutions North America, South Pole Group
Stephen leads South Pole's client engagement across the North American institutional investor markets. In this capacity, he advises asset owners, investment managers, consultants, and other intermediaries on their approach to carbon accounting and climate risk management practices. Stephen is responsible for leading South Pole Group's business development and marketing initiatives within the North America financial markets. Previously, he served in similar roles for market-leading sustainable investment consultancies and research providers, helping clients develop multi-asset class ESG integration programs.
Stephen's intra-industry collaborative engagements include serving on the founding task force for UN PRI's private equity workstream, SASB's stakeholder engagement initiatives, the development of Climetrics – the first climate rating systems of mutual funds, UN PRI's Montreal Carbon Pledge initiative, and FossilFreeFunds.Org.
Rael McNally, Director, BlackRock
Rael McNally, Director, is a member of the investment team with the Global Renewable Power Group, part of BlackRock Alternative Investors (BAI).
Mr. McNally is one of the founding members of BlackRock Infrastructure. While at BlackRock, Mr. McNally supported the establishment and investment of the Global Renewable Power I and successor funds as well as the launch of the European and North American Infrastructure Debt platforms.
Prior to joining BlackRock, Mr. McNally was a Senior Executive in the Corporate Finance team at global infrastructure investor NTR plc. Mr. McNally's responsibilities included advising management and the board on capital allocation, investment structuring, organizational restructuring as well as the negotiation of shareholder and JV partnerships and buy-outs. Immediately prior to joining BlackRock in November 2011. Mr. McNally spent time on secondment to U.S. wind developer Wind Capital Group supporting a corporate fundraising, reorganization and a series of project financings. Before joining NTR, Mr. McNally was an Executive with KPMG Corporate Finance in their M&A and Valuations practice where he worked on a number of energy and infrastructure projects.
Mr. McNally holds a first class honors degree and Masters in Management Science and Information Systems Studies from Trinity College, Dublin, a Masters in Accounting from the Smurfit Business School, UCD and is also a Chartered Accountant.
Josh Sawislak, AICP, Global Director of Resilience, AECOM
Josh Sawislak is the global director of resilience for the infrastructure services firm AECOM. In this role, he works across the entire enterprise of AECOM's offerings in planning, design, construction, finance, operations, and development to help create and leverage resilient strategies to address issues such as sustainability, climate change, disaster preparedness, and enterprise risk management. He provides thought leadership and strategic advice to corporations, national governments, municipalities, NGOs, and international organizations across the globe on issues related to the implementation of the UN's Sustainable Development Goals (SDGs), Sendai Framework on Disaster Risk Reduction, and the UNFCCC Paris Agreement.
Chris Pyke, Research Officer, U.S. Green Building Council
Chris Pyke, Ph.D. is the Research Officer for the U.S. Green Building Council and Green Business Certification, Inc. He leads applied research and innovation partnerships to benefit people and the environment. Dr. Pyke has experience in the private sector, nonprofits, and government, including service as the Chief Strategy Officer for Aclima, Inc. the Chief Operating Officer for GRESB, B.V., and a physical scientist with the U.S. Environmental Protection Agency. He is a principal investigator for the Green Health Partnership, a 5-year research initiative supported by the Robert Wood Johnson Foundation. He has served in a number of advisory roles, including representing the United States as a Lead Author for the Intergovernmental Panel on Climate Change Fifth Assessment Report. Dr. Pyke is on the faculties of urban planning programs at Georgetown University and The George Washington University. He holds a Ph.D. and M.A. from the University of California, Santa Barbara and a B.S. from the College of William and Mary.
Heather Joy Rosenberg, Founder, Building Resilience Network
Heather Rosenberg is the founder of the Building Resilience Network, which helps businesses and their surrounding communities on the path toward physical, social and economic resilience through strategic planning, capacity building and implementation. She is currently working with the Global Real Estate Sustainability Benchmark (GRESB) to develop a Resilience Module for real estate investment companies and funds. In partnership with community-based organizations and the City of Los Angeles, she is developing a network of neighborhood resilience hubs that can support local communities in times of disasters. Ms. Rosenberg is a USGBC Ginsberg Fellow and founder of USGBC-LA's Building Resilience-LA program that brings resilience to the building scale. She developed the Building Resilience-LA: A Primer for Facilities, a resource for businesses and building owners to integrate resilience into their core operations. With more than 15 years working on the leading edge of green building and sustainability, she is co-author of the USGBC report "Social Equity in the Built Environment," co-authored the core curriculum for USGBC's Green Building and LEED Core Concepts Guide and writes and blogs extensively on issues of sustainability and resilience. An ecologist by training, Heather formerly served as a principal at CTG Energetics, where she led sustainability projects at the local, regional and national scale. She was appointed by Mayor Eric Garcetti to serve on the City of LA's Innovation and Performance Commission and serves on the City's Resilience Steering Committee. She served on the National Institute of Standards and Technology Resilience Panel, and currently serves on the State of California Clean Energy Jobs Act Citizens Oversight Board, the American Society of Civil Engineers Resilient Infrastructure SPEED Committee and the USGBC Social Equity Working Group.
Matt Ellis, Founder & CEO, Measurabl
Matt is Founder and CEO of Measurabl, a software company that makes it possible for any company to collect, report and act upon sustainability data, powering the global market in non-financial information.
Before Measurabl Matt spent five years with CBRE, the world's largest commercial real estate services company, where he began his career as a real estate broker. Matt went on to lead CBRE's Sustainability Practice Group in the Western US, implement its industry-first global carbon neutrality program, and serve as the company's first Director of Sustainability Solutions and youngest member of its Global Sustainability Steering Committee.
Matt has expertise in sustainability reporting, corporate sustainability strategy, institutional and corporate real estate, carbon accounting, and green building. He is an Aspen Institute First Movers Fellow and New Leaders Council Fellow.
Dan Carol, Senior Advisor for Infrastructure and Energy, California Governor Jerry Brown
Dan Carol is currently serving as the Senior Advisor for Infrastructure and Energy to Governor Jerry Brown of California where he focuses on accelerating innovative infrastructure project partnerships inside California, regionally and nationally. Before that, Dan served the Obama Administration as a member of the U.S. DOE State Energy Advisory Board and led efforts to create the West Coast Infrastructure Exchange, a 2015 winner of the Harvard Ash Center award for government innovation.
In addition to service in city and state government, Dan has also served as a U.S. Presidential Management Fellow, a member of the Clinton Global initiative, senior campaign advisor to the Clinton-Gore 1992 and Obama-Biden 2008 campaigns. Most recently, he also researched, published and taught at Georgetown University on government innovation and infrastructure finance.
Outside of government, Dan founded CTSG, a 70-person online civic engagement company and software company, which he sold in 2004 (BLKB: NASDAQ). He also co-founded two clean energy acceleration groups (The Apollo Alliance and the Clean Economy Network), and served as strategic advisor to the Wireless Data Forum, the first trade association for the mobile apps industry.
Dan has co-authored one book on collaboration (Special Area Management, Duke University Press), and is currently working on a new book on community innovation. He and his wife Joyce Berman reside in Washington, DC and have two grown children, Robin and Jack.
Kevin J. Bush, Chief Resilience Officer, Washington, D.C.
As DC's first Chief Resilience Officer, Bush leads citywide efforts to build resilience to shocks and stresses and oversee the development and implementation of a comprehensive Resilience Strategy. Bush has extensive experience building coalitions to design and execute award-winning resilience initiatives, including: Rebuild by Design, the National Disaster Resilience Competition, and the Multifamily Better Buildings Challenge. He previously led efforts at the U.S. Department of Housing and Urban Development to plan for the impact of climate change. Bush also served on President Obama's Hurricane Sandy Rebuilding Task Force and at the White House Council on Environmental Quality. He has also been both a Presidential Management Fellow and City of Chicago Mayoral Fellow. Bush is a widely recognized expert in urban resilience, climate change mitigation and adaptation, disaster recovery, affordable housing, and infrastructure. Bush holds a Masters of Urban Planning from the University of Michigan and a Bachelors of Arts in Business from Michigan State University.
Seth W. Miller Gabriel, Director, Office of Public-Private Partnerships – Washington, District of Columbia
Seth W. Miller Gabriel is the first Director of the Office of Public-Private Partnerships for the District of Columbia. Prior to this appointment he was a P3 adviser and Director of Operations for the Institute for Public-Private Partnerships (IP3). Before joining the IP3 team, Seth was with the Jacobs' National Transportation Consultancy team. As an independent consultant before Jacobs he assisted national and international private sector firms enter the Public-Private Partnerships market as an independent consultant. Prior to undertaking independent consulting, Mr. Miller Gabriel was the Deputy Executive Director of the National Council for Public-Private Partnerships (NCPPP), a non-profit organization in the United States focused solely on the growth of the utilization of the partnership model. Before serving the P3 community at the NCPPP, Mr. Miller Gabriel was a member of KPMG's Global Infrastructure and Project Group, a leading 'Big Four' Public-Private Partnerships consulting team. Beyond serving as an advisor to private sector firms in every sector and governments at all levels, Mr. Miller Gabriel has worked to professionalize the P3 field. He has co-authored works on the topic and hosted foreign delegations with the State Department Visitation Program. Mr. Miller Gabriel holds a BA (Political Science) from Washington College and a MPA (Government Business Relations) from the School of Public Policy & Policy Administration at the George Washington University.
John D. Porcari, President of US Advisory Services, WSP
John D. Porcari is President of US Advisory Services for WSP (formerly WSP Parsons Brinckerhoff), a global professional services, planning, engineering and construction services firm. Services provided by WSP Advisory Services include P3 public advisory and investor advisory services, value capture analysis, project development, asset management, policy and research.
John previously served for the last 4 ½ years as Deputy Secretary of the United States Department of Transportation after being nominated by President Obama and unanimously confirmed by the US Senate. As Deputy Secretary, John served as the department's Chief Operating Officer, with day-to-day responsibility for DOT's 10 operating administrations, 55,000 employees worldwide and a $70 billion operating budget. Porcari served as a member of the President's Management Council, which is responsible for implementing executive branch-wide policies for the US government.
At USDOT, Porcari led the department's American Reinvestment and Recovery Act (ARRA) implementation team, expediting the construction of $48 billion of transportation stimulus projects nationwide and served as a member of the Vice President's Recovery Act Board. John chaired the department's Credit Council, responsible for TIFIA, RRIF and Private Activity Bond allocations, as well as chairing the TIGER grant Senior Review Team. Porcari chaired the DOT Safety Council, working with each of the modal administrations to foster a higher level of safety and a coordinated research program on issues common across the transportation spectrum including fatigue, safety management systems and the deployment of technology in transportation systems. John coordinated the efforts of NHTSA, FHWA, RITA, the auto industry and other stakeholders in launching the connected vehicle pilot program and associated draft rule-making. A special emphasis of Porcari's tenure at USDOT was re-engineering permitting and approval processes at the federal level to achieve measurably better outcomes in a faster, more predictable process.
Prior to his service as DOT Deputy Secretary, John twice served as Secretary of the Maryland Department of Transportation, overseeing the only state-level DOT that includes highway, transit, aviation, rail, port, bridge & tunnel authority and motor vehicle licensing modes. Porcari also served as CFO and COO of the University of Maryland. Previous service included appointments as Assistant Secretary for Economic Development Policy for the Maryland Department of Business and Economic Development and several economic development-related positions at the local government level.
Ben Myers, Director of Sustainability, Boston Properties
Ben Myers is the Director of Sustainability at Boston Properties, one of the largest owners, managers, and developers of first-class office and mixed-use properties in the United States. He is an engineer and non-routine project manager with a passion for resource efficiency, healthy and productive workspaces and ecosystems. His primary responsibilities include enterprise energy and water management, green building development support, distributed generation project leadership, energy conservation measure implementation, resiliency planning, sustainability education, communication and public reporting. Prior to joining Boston Properties, Ben was a green building services coordinator at Harvard University and construction project manager. He is a LEED AP BD+C and a Certified Energy Manager. He holds an M.A. in Urban Environmental Leadership from Lesley University and a B.S. in Civil & Environmental Engineering from the University of Massachusetts at Amherst.
Laura Craft, Head of Global Sustainability, Heitman
Laura is Heitman's Head of Global Sustainability. Heitman is a real estate investment manager with ~$39 billion in real estate private equity, debt and securities investments across North America, Europe and Asia Pacific. She leads the firms Environmental, Social, and Governance platform and interacts across business lines and regions to establish systematic approaches to address and implement ESG principals in the investment process. Laura is currently the co-chair of PREA's Innovation Affinity Group and sits on ULI Greenprint's Performance Committee.
Greg Simmons, Managing Director, Enterprise Client Solutions, Siemens
Mr. Simmons has approximately 20 years of experience in the energy and sustainability industry, specializing in retail commodity supply, energy risk management, and the evaluation of energy efficiency solutions for large commercial, industrial, and governmental clients. Mr. Simmons presently serves in the Siemens Enterprise Client Solutions practice where he manages multifaceted client relationships focused on the deployment of customized energy and carbon management solutions.
Prior to joining Siemens, Mr. Simmons served as a Vice President with Pepco Energy Services, where he managed the company's fulfillment of technically complex contracts for clients such as the US Defense Logistics Agency, the University System of Maryland, the Chicago Transit Authority, and numerous private corporations.
Mr. Simmons holds an M.B.A. from the University of Maryland and a B.S. in Public Administration from George Mason University. Mr. Simmons has also completed the Executive Integral Leadership program at the University of Notre Dame.
A.R. Ann Kosmal, F.A.I.A., LEED AP BD +C, CPHC, PDC
Ann safeguards assets from the observed and expected changes in climate for prudent investment, risk management, and to augment life safety, public safety, health and security.
She prompts design innovation and bolsters our Nation's global competitiveness in the emerging sector of climate security which cannot be off-shored or outsourced.
Ann is a co-author of the Fourth National Climate Assessment's Built Environment chapter. She is Fellow of the American Institute of Architects and a licensed architect in California and Virginia. She is also a graduate of Harvard's Senior Executive Fellows, a Certified Passive House Consultant and a Certified Permaculture Designer.
Jill Ziegler, Director of Sustainability and Corporate Responsibility, Forest City Realty Trust, Inc.
Jill is Director of Sustainability and Corporate Responsibility at Forest City Realty Trust, a NYSE-listed real estate company that owns, develops, manages and acquires commercial and residential real estate in markets across the United States. Forest City's portfolio of exceptional office, retail and apartment assets, as well as dynamic, mixed-use communities, is primarily focused in its seven core markets – New York City, Washington, D.C. Boston, Dallas, Denver, Los Angeles and San Francisco.
Jill shapes Forest City's position as a Corporate Responsibility and Sustainability leader within the real estate industry by designing and leading the company's Environmental, Social and Governance (ESG) strategy, integrating ESG throughout the business, and communicating the company's ESG performance to stakeholders.
Prior to joining Forest City, Jill worked in corporate communications for Fortune 500 auto insurance company Progressive, and was an environmental analyst at ERG, a mid-size consulting firm in the Washington, DC, area, where her clients included the U.S. Environmental Protection Agency, the U.S. Department of the Interior, and the National Park Service.
Elena Alschuler, Director, Real Estate Strategy, View Inc.
Ms. Alschuler is responsible for tailoring View's approach to different real estate asset classes. She profiles the best geographic markets and customers for View, creates sales and marketing content, and measures View's impacts on key value metrics such as increased rent, faster lease up and employee productivity. Elena previously worked as a Building Technologies Project Manager at the US Department of Energy, where she oversaw development of the largest publicly available dataset about building characteristics and energy performance in the world, as well as an open source software tool that cities use to manage building data. She also led DOE's efforts to quantify the link between building energy performance, operating income and mortgage performance, and developed guidance for commercial real estate appraisers to assess green buildings. Ms. Alschuler received a Master in City Planning from the Massachusetts Institute of Technology. At MIT, Elena worked with Duke Energy to design the Smart Energy Now commercial building advanced metering pilot in downtown Charlotte, North Carolina, which achieved 6.2% savings, exceeding its 5% goal. Elena began her career at HR&A Advisors, a real estate and economic development consulting firm, where her clients included the New York State Energy Research and Development Authority (NYSERDA), Trinity Church Real Estate, Friends of the High Line, the Times Square Business Improvement District, the cities of Greensboro, NC, Baton Rouge, LA, and Austin, TX, and private real estate owners.
Brian Asparro, Chief Commercial Officer, EnerNOC
Brian leads distributed energy resource product development for EnerNOC. Prior to this role, Brian oversaw sales, marketing, channel partnerships, and market development for energy storage developer Demand Energy, which was acquired by Enel and merged with EnerNOC in 2017. Today, Brian is responsible for developing energy storage solutions to solve the challenges commercial and industrial energy users face on the evolving grid.
Brian has a proven track record of growing and funding conceptual stage ideas into developed revenue and profit-generating operations. He was previously a founding member and Chief Financial Officer of energy storage company Green Charge Networks and has helped to develop several businesses worldwide, including growing the Professional Services business for Moody's Analytics in Asia from the ground up. He holds an MBA from Kellogg School of Management at Northwestern University and a Finance and Marketing degree from Fairfield University.
Neil Pegram, Director of Americas, GRESB
Neil has over a decade of experience sustainability strategy and management in real estate. Previously to GRESB, he was Head of Sustainability at Morguard Investments, one of Canada's largest fully integrated real estate companies with over $22 billion in assets under management across North America. Neil developed their GRI Standard sustainability reporting program and for 8 years he directed ESG initiatives ranging from responsible property investing to green building certifications. In the decade previous to Morguard, Neil was a consultant in sustainability strategy and public relations and has worked in both private and public-sector research positions. In 2014, Neil was honoured as one of Canada's Clean50 for his "outstanding contribution to sustainable development and clean capitalism". He holds a B.Sc. from the University of Victoria, and a M.Sc. in Strategic Leadership and Sustainability from BTH University Sweden. He is trained in the use of The Natural Step Framework and is a Future Search Facilitator.
Partners
Event partner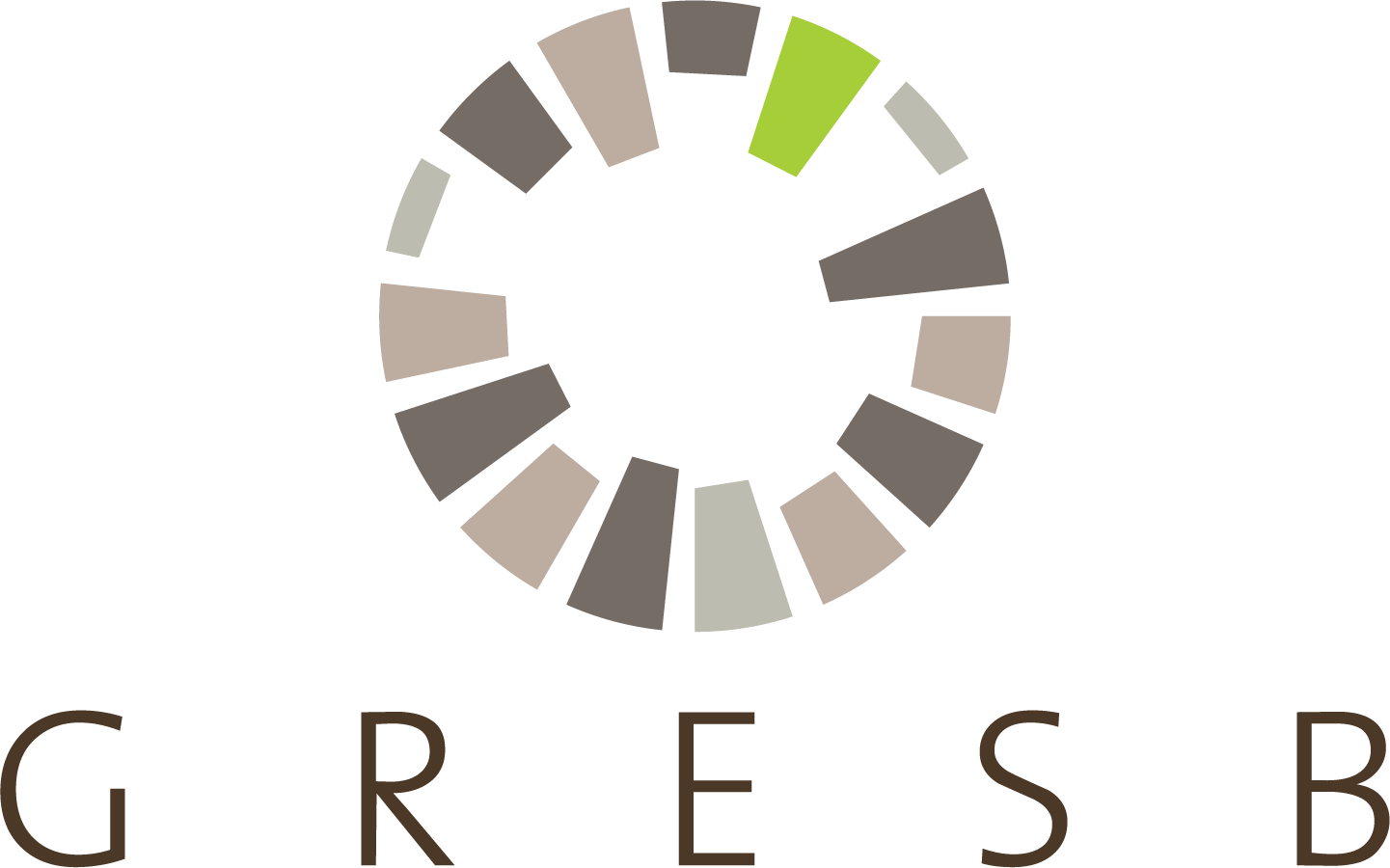 Host
Sponsor
Global Media Partners
Venue
Register
Please contact us at events@gresb.com for more information and discount codes.