On Wednesday, May 16th, we will host our first GRESB VIP Member Summit. Find out more here.
Conference – Thursday, May 17
The GRESB | Siemens: 2018 Sustainable Real Assets Conference series connects global asset owners, managers, operators and ESG professionals committed to creating sustainable and resilient buildings and infrastructure.
Our 2018 conference theme is resilience, with three locations to choose – London, Washington, DC and Sydney. Each conference offers single-track programming that explores investment strategies, new technologies and business models from organizations with established, industry-leading programs.
In addition to inspirational keynote speakers and panel sessions, each conference provides opportunities for networking and collaborative partnerships, helping facilitate our shared vision of "Sustainable Real Assets."
Program
The program is in draft form and subject to change. Speakers, format and sessions are being finalized.

8:30
Registration & Networking
9:00
Introduction by GRESB and Welcome by Siemens
9:30
Session 1: Resilience: what is it and why is it important for the real estate and infrastructure sectors?

With the frequency, size and cost of disasters increasing due to climate change, population growth and urbanization, the imperative to manage the resilience of real assets is accelerating. This context-setting session will explore:




The scope of the resilience challenge facing real estate and infrastructure sector globally.


How close we are to a globally-agreed definition of what constitutes resilient real estate and infrastructure portfolios and assets.


How a focus on resilience can both capture opportunity and protect against downside risks


How resilience fits into a broader vision of "Sustainable Real Assets"



10:15
Coffee & Networking
10:45
Session 2: How resilience translates into opportunity and risk for investors, managers and operators

We have reached a point where investors are now actively asking for greater transparency about resilience from their managers.  This session will bring together leading institutional investors and investment managers to explore:




What criteria investors are using to recognize resilient real estate and infrastructure investments.


The current transparency gap between investors and their managers on resilience.


The links between resilience and financial performance.


What leading real estate and infrastructure managers and operators are doing to understand and manage resilience.


The most reliable indicators of reliance leadership / the capacity of an entity to manage resilience.



12:05
Option GRESB Resilience Module
12:20
Lunch
13:20
Session 3: Case studies showcasing resilience leadership in the real estate and infrastructure sectors.

Investors, real estate and infrastructure companies and funds are taking concrete action to address the challenge of resilience and capture opportunities.  This fast-paced session will present a series of case studies that highlight:




What a resilience organization / resilient leadership looks like.


Lessons learned from implementing resilience strategies.


The quality of an entity that allows it to deal with major disasters and still have continuity of businesses.


Examples of how to score and communicate resiliency risk to investors.


Examples of resilience design features.



15:00
Coffee & Networking
15:30
Session 4: What are key innovators working on right now in the world of resilience?

Some of the best minds in our sector are working to finding solutions to address the resilience challenge.  The industry conversation started several years ago and exciting new projects and approaches have emerged.  This session will:




Examine key innovations in the field of resilience.


Consider the role of technology in tackling the resilience challenge.


Explore how to capture quantitative data to understand and manage resilience risks at asset level.



Option GRESB Resilience Module
16:45
Closing & Key Takeaways
17:00
Drinks & Networking
Speakers
Emilie Mazzacurati, Founder and Chief Executive Officer, Four Twenty Seven
Ms. Mazzacurati is the Founder and CEO of Four Twenty Seven (427mt.com), an award-winning market intelligence firm specialized on the economic risk of climate change. Four Twenty Seven provides portfolio screening and equity scoring for the physical impacts of climate change, and helps financial institutions and Fortune 500 corporations integrate climate intelligence into strategic planning and investment decisions.
Ms. Mazzacurati was the lead author on Physical Climate Risk in Equity Portfolios, published jointly with Deutsche AM at COP23, and of the 2015 United Nations Caring for Climate report The Business Case for Responsible Corporate Adaptation. She is a frequent speaker at international events on private sector climate risk and opportunities. She also served as a member of the state of California's Technical Advisory Group for the implementation of Governor Brown's Executive Order on climate change (EO B-30-15) and teaches at the University of California, Davis Executive MBA on Business & Climate Change.
Previously, Ms. Mazzacurati was Head of Research at Thomson Reuters Point Carbon, where she directed research and modeling on carbon pricing. She also served as a policy advisor to the Mayor of Paris on environmental policy. Ms. Mazzacurati holds a Master's of Political Science from the Institut d'Etudes Politiques de Paris and a Master's of Public Policy from the Goldman School of Public Policy at University of California (UC), Berkeley.
Dan Winters, Head of Americas, GRESB
Mr. Winters has responsibility for furthering GRESB's international scope by engaging institutional investors throughout the Americas, establishing industry partnerships, and expanding GRESB coverage among REITs, private equity firms and multinational lenders.
He earned his Masters in Real Estate Finance and Development from Harvard, his MBA from Southern Methodist University, and is an alumni of the University of Wisconsin real estate program. Mr. Winters is a lecturer at Colvin School of Real Estate at University of Maryland, and a Counselor of Real Estate.
Neil Pegram, Director of Americas, GRESB
Neil has over a decade of experience sustainability strategy and management in real estate. Previously to GRESB, he was Head of Sustainability at Morguard Investments, one of Canada's largest fully integrated real estate companies with over $22 billion in assets under management across North America. Neil developed their GRI Standard sustainability reporting program and for 8 years he directed ESG initiatives ranging from responsible property investing to green building certifications. In the decade previous to Morguard, Neil was a consultant in sustainability strategy and public relations and has worked in both private and public-sector research positions. In 2014, Neil was honoured as one of Canada's Clean50 for his "outstanding contribution to sustainable development and clean capitalism". He holds a B.Sc. from the University of Victoria, and a M.Sc. in Strategic Leadership and Sustainability from BTH University Sweden. He is trained in the use of The Natural Step Framework and is a Future Search Facilitator.
Michael Brooks, CEO, REALPAC
Michael Brooks is the CEO of REALPAC and is responsible for the Associations' strategic planning, policy formulation, government relations, national and international liaison with associations in the USA, UK, Asia and Australia via membership in the Real Estate Equity Securitization Alliance and has been the catalyst to REALPAC's growth over the past 15 years. Michael is a former Associate Professor at Ryerson University.
Michael has led the market and regulatory transformation in Canada, with effective representation for the REIT vehicle on cross-border and domestic tax issues and capital market and regulatory issues nationally and internationally. He has been the driving force behind the development of the REALPAC sustainability platform, including its Green Lease, Green Lease Tenant Guide, Corporate Social Responsibility guidelines and industry outreach with various national and international organizations. Michael is the former Treasurer, Executive Committee and Board member of the Canada Green Building Council.
Laura Craft, Head of Global Sustainability, Heitman
Laura is Heitman's Head of Global Sustainability. Heitman is a real estate investment manager with ~$39 billion in real estate private equity, debt and securities investments across North America, Europe and Asia Pacific. She leads the firms Environmental, Social, and Governance platform and interacts across business lines and regions to establish systematic approaches to address and implement ESG principals in the investment process. Laura is currently the co-chair of PREA's Innovation Affinity Group and sits on ULI Greenprint's Performance Committee.
Chris Pyke, Research Officer, U.S. Green Building Council
Chris Pyke, Ph.D. is the Research Officer for the U.S. Green Building Council and Green Business Certification, Inc. He leads applied research and innovation partnerships to benefit people and the environment. Dr. Pyke has experience in the private sector, nonprofits, and government, including service as the Chief Strategy Officer for Aclima, Inc. the Chief Operating Officer for GRESB, B.V., and a physical scientist with the U.S. Environmental Protection Agency. He is a principal investigator for the Green Health Partnership, a 5-year research initiative supported by the Robert Wood Johnson Foundation. He has served in a number of advisory roles, including representing the United States as a Lead Author for the Intergovernmental Panel on Climate Change Fifth Assessment Report. Dr. Pyke is on the faculties of urban planning programs at Georgetown University and The George Washington University. He holds a Ph.D. and M.A. from the University of California, Santa Barbara and a B.S. from the College of William and Mary.
Peter Menegazzo, CIO, Investa
Partners
Event partner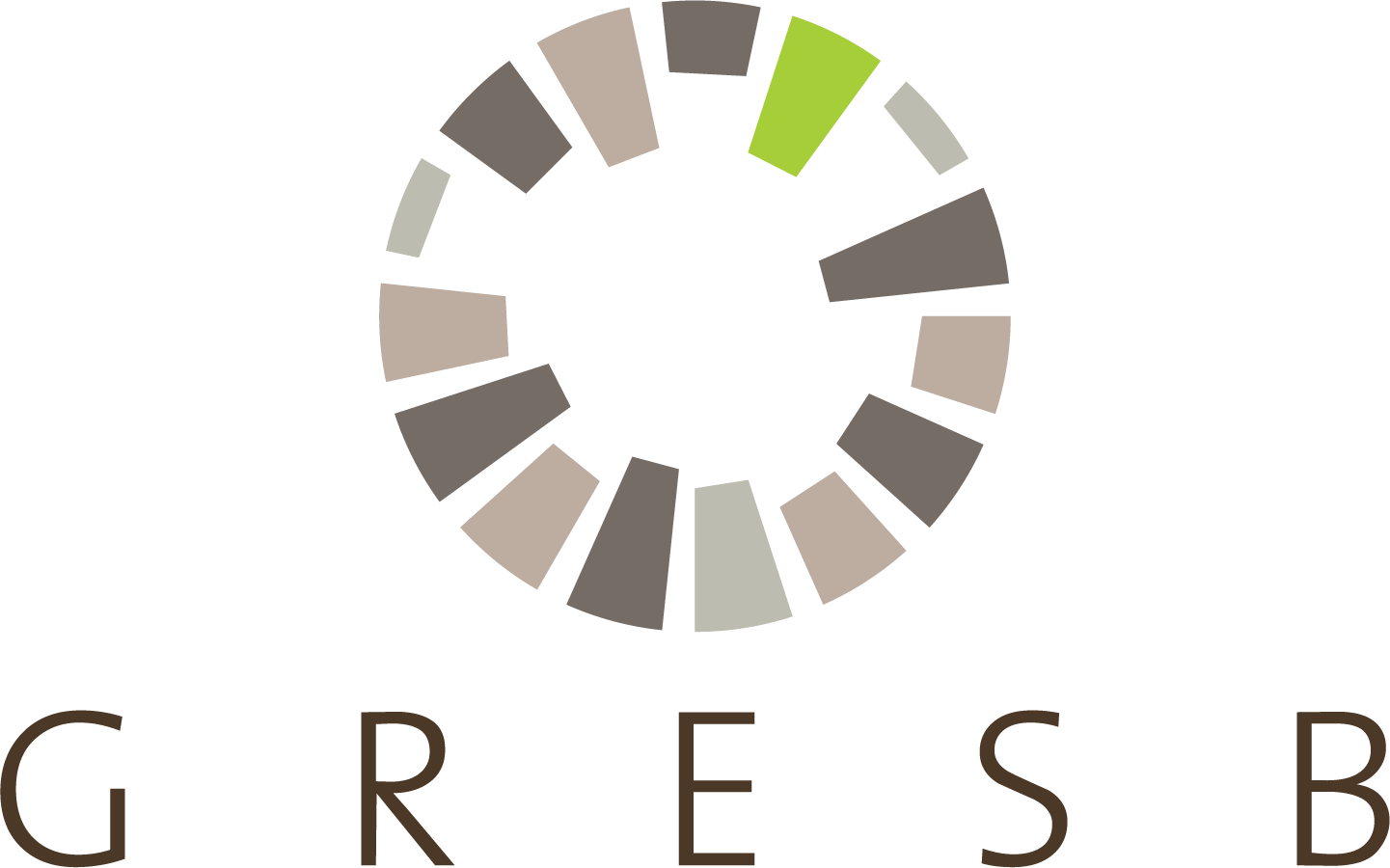 Hosts
Sponsor
Global Media Partners
Venue
Register
Please contact us at events@gresb.com for more information and discount codes.