FORUM
The GRESB | Siemens: 2018 Sustainable Real Assets Conference series connects global asset owners, managers, operators and ESG professionals committed to creating sustainable and resilient buildings and infrastructure.
In 2018, the theme is resilience. Conferences have already taken place in London and Washington, DC, with the final event taking place in Sydney, following a forum model. Each event offers single-track programming that explores investment strategies, new technologies and business models from organizations with established, industry-leading programs.
In addition to inspirational keynote speakers and panel sessions, each event provides opportunities for networking and collaborative partnerships, helping facilitate our shared vision of "Sustainable Real Assets."
Program
The program is in draft form and subject to change. Speakers, format and sessions are being finalized.

8:45 am
Registration & Networking
9:30 am
Opening & Welcome
Peter Halliday, Head of Building Performance and Sustainability, Siemens & Ruben Langbroek, Head of Asia Pacific, GRESB

Master of Ceremonies: Jorge Chapa, Head of Market Transformation, GBCA
9:45 am
Session 1: Resilience, why is it important for the built environment?

With the frequency, size and cost of disasters increasing due to climate change, population growth and urbanization, the imperative to manage the resilience of real assets is accelerating.

Moderated by leading industry figures, this open session forum will use live polling to structure the conversation on resilience.

Moderated by Ruben Langbroek and Chris Pyke, Research Officer, U.S. Green Building Council, with




Romilly Madew, Chief Executive Officer, Green Building Council of Australia


Beck Dawson, City Resilience Officer, City of Sydney


Roderick Simpson, Environment Commissioner, Greater Sydney Commission





10:25 am
Coffee & Networking
10:50 am
Session 2: How does resilience translate into opportunity and risk for real asset investors and managers?

We have reached a point where investors are now actively asking for greater transparency about resilience from their managers.  This session will bring together leading institutional investors and investment managers to explore:




The role of asset owners and fund managers in addressing the resilience challenge.


What kind of impact the increased drive for disclosure on resilience is having on performance.



Moderator: Emma Herd, CEO, IGCC




Pauline Vamos, Chief Executive Officer, Regnan


Adam Kirkman, Head of ESG, AMP Capital


Nina James, General Manager, Corporate Sustainability, Investa Office Management


Rory Lonergan, Director, Corporate and Project Finance, CEFC



11:50 am
Resilience & GRESB
Chris Pyke
12:15 am
Lunch
1:15 pm
Session 3: Case studies showcasing resilience leadership.

Investors and real estate and infrastructure companies and funds are taking concrete action to address the challenge of resilience and capture opportunities. This fast-paced session will present a series of case studies that highlight:




Lessons learned from implementing resilience strategies.


Examples of how to score and communicate resiliency risk.



Moderator: Lauren Kajewski, Senior Manager, Sustainability and Housing Outcomes, Landcom




Arti Prasad, Senior Investment Strategist, Responsible Investment, NZ Superannuation Fund


Thomas Schroder, Director Marketing and Communications, South Pole


Natalia Moudrak, Director, Infrastructure Adaptation Program, Intact Centre on Climate Adaptation, University of Waterloo


Jeremy Mansfield, Non-Executive Director, Deputy Chair, Green Cross


Azheem Haseeb, General Manager, Building Performance & Sustainability, Siemens Ltd



2:25 pm
Coffee & Networking
2:50 pm
Session 4: What are key innovators working on?

Some of the best minds in our sector are working to find solutions to address the resilience challenge. The industry conversation started several years ago and exciting new projects and tools have emerged. This session will:




Examine key innovations that are catalyzing change in the field.


Consider the role of technology, frameworks and certification schemes in tackling the resilience challenge.



Moderator: Rebecca Miller, Principal Sustainability and Resilience Specialist, AECOM




Nathan Robertson-Ball, Social Innovation Manager, Innovation Labs, Commonwealth Bank of Australia


Rachael McGinley, Senior Manager, Strategy and Development, GBCA


Carola Jonas, Chief Executive Officer, Everty


Jonathan Avery, International Development Manager, ISCA


Frank Freitas, Chief Development Officer, Four Twenty Seven, Inc.





4:00 pm
Closing & Key Takeaways
Ruben Langbroek
4:15 pm
Drinks & Networking
Speakers
Peter Halliday, Head of Building Performance and Sustainability, Siemens Building Technologies
In January 2016, Peter Halliday became Head of Building Performance & Sustainability (BPS) at the international headquarters in Zug, Switzerland home of the Siemens Building Technologies Division. He is in charge of the BPS global business. Which aims to increase the competitiveness of customer business by delivering energy performance, operational efficiency and sustainability solutions for their buildings and infrastructures.
Over the past years, he has worked in nearly all areas of the building technology field, including engineering, project management, sales, business development and senior management. After 26 years experience in the business his focus is on growing through constant innovation, digital platforms and energy efficiency strategies, whilst turning buildings and infrastructure into a competitive advantage for organizations around the world.
Prior to his current position he was head of Solutions and Service Portfolio for Asia, the Middle East, Australia and Africa regions as well as Head of the Building Technologies Division for ASEAN at Siemens Private Limited.
He received his Certificate of Management at Deakin University, Australia.
Ruben Langbroek, Head of Asia Pacific, GRESB
Ruben Langbroek is Head of Asia Pacific for GRESB, an investor-driven organization committed to assessing the environmental, social, and governance (ESG) performance of real assets globally. He is responsible for the strategic development of GRESB in the region, by enhancing GRESB's relationship with institutional real estate investors, property companies, fund managers and key industry stakeholders.
Ruben has over 15 years of experience in (institutional) real estate investments and responsible investment strategies.
Ruben holds Master degrees both in Building Engineering and in Real Estate, Investments. He is a Member of the Royal Institute of Chartered Surveyors and is a LEED Green Associate.
Jorge Chapa, Head of Market Transformation, GBCA
Jorge ensures that the GBCA's product and service offerings continue to improve Australia's built environment – delivering more sustainable and liveable places and communities.
He also continues to drive the evolution of our Green Star tool and draws upon a wealth of industry experience, an architecture degree from the University of Monterrey in Mexico and a Masters in Design Science from the University of Sydney.
Chris Pyke, Research Officer, U.S. Green Building Council
Chris Pyke, Ph.D. is the Research Officer for the U.S. Green Building Council and Green Business Certification, Inc. He leads applied research and innovation partnerships to benefit people and the environment. Dr. Pyke has experience in the private sector, nonprofits, and government, including service as the Chief Strategy Officer for Aclima, Inc. the Chief Operating Officer for GRESB, B.V., and a physical scientist with the U.S. Environmental Protection Agency. He is a principal investigator for the Green Health Partnership, a 5-year research initiative supported by the Robert Wood Johnson Foundation. He has served in a number of advisory roles, including representing the United States as a Lead Author for the Intergovernmental Panel on Climate Change Fifth Assessment Report. Dr. Pyke is on the faculties of urban planning programs at Georgetown University and The George Washington University. He holds a Ph.D. and M.A. from the University of California, Santa Barbara and a B.S. from the College of William and Mary.
Romilly Madew, Chief Executive Officer, Green Building Council of Australia
Romilly Madew is passionate about creating sustainable buildings, communities and cities. Since 2006, Romilly has led the Green Building Council of Australia has built a global reputation as an influential advocate and change agent.
Romilly's collaborative style has led to many board and committee appointments. She is a member of the Australian Sustainable Built Environment Council, Independent Chair of the Currawong State Park Advisory Board, a member of the Sydney Olympic Park Authority and Chief Executive Women boards.
Romilly is also a current and past member of numerous federal and state government ministerial panels.
A vocal advocate of diversity, Indigenous issues, flexibility in the workplace, and women in sport. Romilly was awarded the 2017 World Green Building Council Chairman's Award, 2016 Pittwater's Citizen of the Year, 2015 International Leadership Award by the US Green Building Council in Washington and was made an Honorary Fellow by the Planning Institute of Australia the same year. She has previously been named one of the '100 Women of Influence' by the Australian Financial Review and Westpac, and a National and NSW winner of the Telstra Business Women's Awards. In 2018 she was named one of Vogue Australia's inaugural 100 Game Changers.
Romilly is President of Bilgola Beach Surf Life Saving Club and is an active Life Saver.
Roderick Simpson, Environment Commissioner, Greater Sydney Commission
Roderick Simpson is the Environment Commissioner of the Greater Sydney Commission. He is an architect and urban designer, and an Adjunct Professor in the Faculty of Design, Architecture and Building at UTS . Rod was instrumental in the Sustainable Sydney 2030 Strategy and in the development of BASIX and PRECINX. He is a member of various housing, transport and architectural design review panels including the Landcom Design Review Panel.
Emma Herd, Chief Executive Officer, IGCC
Emma Herd has been Chief Executive Officer at the Investor Group on Climate Change since August 2015. Emma has worked in climate change, sustainability, public policy and finance for almost twenty years.
Prior to IGCC, Emma spent 15 years at Westpac Banking Corporation where she worked at the vanguard of climate change and finance. She held a range of roles across carbon finance and emissions trading, ESG Risk assessment, public policy and advocacy, sustainability strategy development and corporate affairs across Westpac Institutional Bank and Westpac Banking Corporation. She started her career working in Parliamentary Committees (Senate and House of Representatives) in Parliament House, Canberra.
Emma is a Non-Executive Director of the Carbon Market Institute and a member of the Queensland Climate Change Advisory Council. She holds a Bachelor of Asian Studies (Thai) Hons.
Pauline Vamos, Chief Executive Officer, Regnan
Pauline is the CEO of Regnan, Australia's leading research and corporate engagement service provider focused on long term risks and opportunities for institutional investors.
Prior to joining Regnan in 2017, Pauline spent 9 years as the CEO of the Association of Superannuation Funds of Australia (ASFA) and has over 25 years' experience in the financial services industry.
Pauline was also a senior executive with the Australian Securities and Investments Commission (ASIC) for seven years and in that role, managed the implementation of the Managed Investment Act and the Financial Services Reform Act. She has also been a corporate counsel, head of compliance, and strategic risk consultant, as well as a trustee director.
Pauline is a qualified lawyer and a previous member of the peak advisory and consultative groups on pension and superannuation reform for all governments during the last 9 years. Most recently, she consulted to the UK Pensions Regulator and implemented a governance project for Professional Trustees.
Pauline has been voted 'most influential in the financial services industry' by Money Management as well as 'most influential in the superannuation industry' by Super Review. Pauline has also also awarded the Superannuation Executive of the Year in the Women in Financial Services Awards.
Pauline is also the chair of CIMA Society of Australia (formerly IMCA Australia) and is a director of Mercer Superannuation Trust, Decimal Software Ltd, and the Banking and Finance Oath (BFO) group.
Adam Kirkman, Head of ESG, AMP Capital
Adam Kirkman is Head of ESG at AMP Capital based in Sydney, where he is responsible for coordinating the implementation of ESG and responsible investment practices across all major asset classes covering A$188 billion in AUM.
Adam has over 23 years of international experience in corporate governance, risk, environmental and business sustainability issues having advised companies across the global resources, oil and gas, electricity, transport, government, banking and finance sectors.
Adam's career includes senior roles for global management consulting firms and as Program Manager for Energy and Climate at the World Business Council for Sustainable Development in Geneva. In this role he also worked collaboratively with international organisations including the World Economic Forum, World Bank and International Energy Agency.
Adam is an active contributor to various working groups and investor collaborations on ESG topics including the Principles for Responsible Investment, Australian Financial Services Council, and as a founding International Advisory Board member of GRESB Infrastructure.
Adam is a graduate of the Australian Institute of Company Directors (GAICD International Directors Course) and has degrees in science and environmental law.
Nina James, GM Corporate Sustainability, Investa Office Management
Nina's career maps a journey from Landscape Architecture, a segue into sustainability in land development and then commercial real estate, to recently finding herself launching Australia's first certified property kanga green bonds.
As General Manager of Corporate Sustainability at Investa Property Group, Nina is responsible for the strategic direction of the sustainability vision for Investa, encompassing people, environment and responsible investment objectives. Investa is a founding member of the Australian Business Roundtable for Disaster Resilience and Safer Communities. Nina represents the real estate sector in the Roundtable forums.
Nina holds a Bachelor Degree in Landscape Architecture, and a Masters in Environmental Management at the UNSW.
Rory Lonergan, Investment Funds lead and Executive Director, Corporate and Project Finance, CEFC
Rory has responsibility for the CEFC's investment funds/mandates platform, working with a range of third party fund managers across multiple sectors, including infrastructure, property and early stage investments. Rory has more than 20 years of experience in the funds management sector, having worked at PricewaterhouseCoopers, Zurich Capital Markets and Challenger Limited, where he was Head of Structuring. Rory has set up listed and unlisted funds, both in Australia and offshore, across all asset classes, including infrastructure, property, fixed income and renewables. He has also structured the acquisition of assets globally for those funds. Rory is a Fellow of the Institute of Chartered Accountants in Ireland.
Lauren Kajewski, Senior Manager, Sustainability and Housing Outcomes, Landcom
Lauren Kajewski is a sustainability leader within the property and development sector. Having led social and environmental sustainability across corporate and government sectors, Lauren is particularly interested in fostering partnerships and shared value outcomes.
Lauren currently leads sustainability for Landcom, the NSW government developer – and is focused on advancing the organisation's international status for sustainable development. Lauren was the driving force behind Landcom's new Sustainable Places Strategy, which is committed to delivering excellence in urban development, and is aligned to international frameworks such as COP 21, the Sustainable Development Goals and 100 Resilient Cities.
Lauren has a Masters of Sustainability & Environmental Management from Harvard University, and is most interested in the liveability of urban places, and innovative education models to advance the achievement of at risk communities.
Arti Prasad, Senior Investment Strategist, Responsible Investment, NZ Superannuation Fund
Arti Prasad is Senior Investment Strategist for the Guardians of New Zealand Superannuation and works on the development and implementation of the Guardians' responsible investment (RI) and corporate governance policies. Arti's role includes integration of environmental, social and governance (ESG) factors into investments, portfolio monitoring of ESG breaches. She also leads on aspects of the Guardian's climate strategy in particular carbon footprinting and integration of climate change risks and opportunities within the Fund's direct private market assets. Arti had been with the Guardians for five years, went overseas for 2 and half years and returned again in 2017.
In the time away from the Guardians, Arti did a stint at the Queensland Investment Corporation (QIC), Brisbane Australia as the Head of Responsible Investment. Prior to joining the Guardians, Arti was Senior Policy Analyst at the Ministry for Environment, working on policy decisions related to business sustainability, water and climate change.
Arti has a Bachelors of Commerce Degree (Grad dip) from the University of Auckland, and Postgraduate Diploma in Economics and Finance from Massey University, New Zealand.
Tom Schroder, Director Marketing & Communications, South Pole
Tom Schroder, Ph.D. is Director Marketing & Communications at South Pole, a leading provider of global sustainability financing solutions and services with a focus on assessing the physical risks of climate change. Together with his team, he showcases South Pole's expertise and client work across the spectrum of services the company provides. Prior to his role at South Pole, Tom established two start-ups in the areas of electric mobility and peer-to-peer car sharing. Tom has almost 20 years of experience working in Marketing, Management Consulting, Mergers & Acquisitions, and Corporate Real Estate, where he worked with leading institutional real estate investors all across Europe. He holds a PhD from the University of St. Gallen, Switzerland.
Natalia Moudrak, Director, Infrastructure Adaptation Program, Intact Centre on Climate Adaptation, University of Waterloo
Natalia advances the development of guidelines and standards for building more flood-resilient communities in Canada and advocates for the preservation of natural infrastructure as a key climate change adaptation solution. Prior to joining the Intact Centre, Natalia worked at PricewaterhouseCoopers Canada, Risk Assurance Services. Natalia holds a B.A in Economics and a Masters in Urban Planning from the University of Waterloo (Canada). Natalia is a recipient of the 2018 Canada's Clean50 Emerging Leader award. She represents Canada as a subject matter expert on stormwater management at the ISO international standards development committee.
Jeremy Mansfield, Non-Executive Director, Deputy Chair, Green Cross
Jeremy Mansfield has over 25 years' experience in the construction industry and the last 9 years as Sustainability Manager with oversight of all Lendlease Building projects across Queensland and NT. Jeremy is also a member of the Green Building Council of Australia's Resilience to Climate Change Expert Reference Panel (ERP). Jeremy is also a Non-Executive Director of Green Cross Australia (NGO) that focuses on climate adaptation and disaster resilience initiatives.
Azheem Haseeb, General Manager – Building Performance & Sustainability, Siemens Ltd
Azheem Haseeb leads the Siemens Building Performance and Sustainability team in Australia and New Zealand, providing energy efficiency solutions designed to reduce utility costs and CO2 emissions in brownfield and greenfield projects across Australia's city infrastructure. Recent projects have included RMIT University and Museums Victoria in Melbourne.
Azheem Haseeb has spent the last 11 years of his career working in the field of energy efficiency, having begun his career in consultancy working on energy efficiency and carbon management initiatives across the commercial, government, industrial, and retail and telecommunication sectors.
Prior to his current role in Australia, Azheem spent 2 years running the Siemens energy efficiency business in Singapore.
Working for Siemens, Azheem has gained a vast wealth of knowledge in the field of energy efficiency solutions across both the commercial and industrial sectors.
A current area of interest is emerging smart control technology, IoT digitalization initiatives and Distributed Energy Systems.
Rebecca Miller, Principal Sustainability and Resilience Specialist, AECOM
Rebecca Miller brings 15 years' experience working across a broad spectrum of sustainability and resilience projects. She has a wealth of experience relating to climate and urban resilience, sustainable communities; infrastructure sustainability; sustainability frameworks, assessment and reporting; climate change risk and adaptation; and, stakeholder engagement. Rebecca has provided input and advice to inform the development of climate risk and resilience credits, and subsequent training, for both the Infrastructure Sustainability Council of Australia's (ISCA) Infrastructure Sustainability Tool and the Green Buildings Council of Australia's Green Star Communities Tool. Rebecca is on the GBCA's Expert Panel for Resilience to Climate Change and has recently completed a Masters of Sustainability Leadership with distinction through the University of Cambridge where the focus of her research has been understanding lessons to support the creation of Climate Resilient Cities.
Nathan Robertson-Ball, Social Innovation Manager | Innovation Labs, Commonwealth Bank of Australia
Nathan is the Social Innovation Manager at CBA – sitting within the Group's Innovation Labs Team, he is charged with leading CommBank's newest centre of expertise. His role is to bring together internal subject matter experts and match them with external organisations to collaborate and work together to address some of our society's greatest challenges.
Rachael McGinley, Senior Manager – Strategy and Development, GBCA
Rachael has worked at the Green Building Council of Australia (GBCA) for over five years and is committed to the GBCA's mission of creating building's and cities that are healthy, livable, productive, resilient and sustainable. Her current projects include developing Green Star's Future Focus and the GBCA's strategy for a more sustainable housing sector.
Rachael joined GBCA as a Green Star Technical Manager, and helped produce the rating tool Green Star – Design & as Built. She has over 10 years' experience as a chartered structural engineer in the UK and Australia, and has a keen interest in sustainability and heritage buildings.
Carola, CEO and Co-founder, Everty
Carola is the CEO and co-founder of Everty, an electric vehicle charging network and charging station management system that allows homeowners, businesses and governments to manage and commercialise their EV chargers and service EV drivers nationwide.
Her career started in logistics and supply chain management where she worked on sustainability and energy efficiency projects before transitioning into the carbon and renewable energy markets.
Prior to founding Everty, Carola also worked as a Sustainability and Marketing consultant and helped brands like Enphase Energy to bring storage solutions, micro inverters and smart software to market. She assists EnergyLab, the first clean energy accelerator in Australia, to build and grow a vibrant start-up community of clean-tech companies and female entrepreneurs.
(In 8 years)
For Carola, the rise of Electric Vehicles and Connected Autonomous Vehicles coupled with the convergence of Transport, Energy and Infrastructure means that the way we move and the way we do business will change dramatically. Electrification, digitisation and the rise of the shared economy will have a profound impact on Transport and Mobility as a Service ( Taas and MaaS).
Jonathan Avery, International Development Manager, Case Manager NZ, NSW, ISCA
Jonathan Avery is the Case Manager for New Zealand and New South Wales in addition to managing the roll-out of IS International at ISCA. In this role, Jonathan leads stakeholders and rating partners through the IS process to certification.
Jonathan has extensive operational experience in standardisation with a particular focus on the energy sector, having spent 5 and a half years at Standards Australia in both the development and engagement teams. Jonathan has represented Australian interests at IEC and ISO governance meetings internationally. Previously, Jonathan served in multiple project manager/engineering roles in Australia, Europe and sub-Saharan Africa delivering civil infrastructure projects in telecommunications, mining and public works.
Jonathan holds a Bachelor of Engineering, a Bachelor of Science and a Masters of International Relations and is currently based in Sydney.
Frank Freitas, Chief Development Officer, Four Twenty Seven
As Chief Development Officer of Four Twenty Seven, Frank draws on his nearly 30 years of experience in the financial services industry to guide the product development agenda for Four Twenty Seven's diverse client base.
Having spent his career developing award-winning solutions for global institutional investors, Frank is a seasoned veteran of product management and strategic planning. He founded Pluribus Labs, a research and analytics firm devoted to the translation of unstructured data into investable signals. Frank has also served as Chief Operating Officer and Head of Product Strategy at Instinet and in the product management organization at MSCI (then Barra).
Partners
Event partner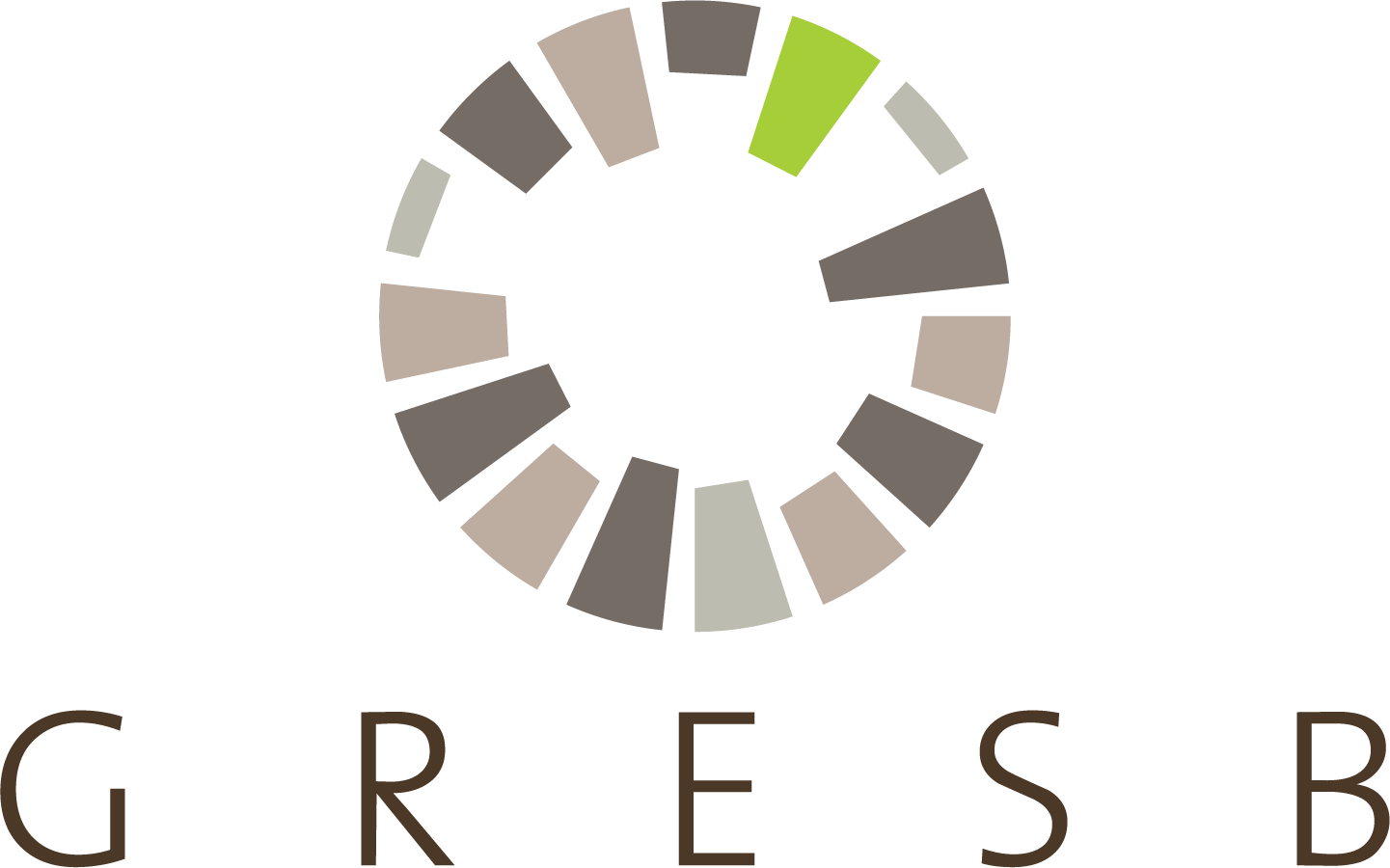 Global Media Partners
Venue