Conference
The GRESB | Siemens: 2018 Sustainable Real Assets Conference series connects global asset owners, managers, operators and ESG professionals committed to creating sustainable and resilient buildings and infrastructure.
Our 2018 conference theme is resilience, with three locations to choose – London, Washington DC and Sydney. Each conference offers single-track programming that explores investment strategies, new technologies and business models from organizations with established, industry-leading programs.
In addition to inspirational keynote speakers and panel sessions, each conference provides opportunities for networking and collaborative partnerships, helping facilitate our shared vision of "Sustainable Real Assets."
Program
The program is in draft form and subject to change. Speakers, format and sessions are being finalized.

8:30
Registration & Networking
9:00
Introduction by GRESB and Welcome by Siemens
9:30
Session 1: Resilience: what is it and why is it important for the real estate and infrastructure sectors?

With the frequency, size and cost of disasters increasing due to climate change, population growth and urbanization, the imperative to manage the resilience of real assets is accelerating. This context-setting session will explore:




The scope of the resilience challenge facing real estate and infrastructure sector globally.


How close we are to a globally-agreed definition of what constitutes resilient real estate and infrastructure portfolios and assets.


How a focus on resilience can both capture opportunity and protect against downside risks


How resilience fits into a broader vision of "Sustainable Real Assets"



10:15
Coffee & Networking
10:45
Session 2: How resilience translates into opportunity and risk for investors, managers and operators

We have reached a point where investors are now actively asking for greater transparency about resilience from their managers.  This session will bring together leading institutional investors and investment managers to explore:




What criteria investors are using to recognize resilient real estate and infrastructure investments.


The current transparency gap between investors and their managers on resilience.


The links between resilience and financial performance.


What leading real estate and infrastructure managers and operators are doing to understand and manage resilience.


The most reliable indicators of reliance leadership / the capacity of an entity to manage resilience.



12:05
Option GRESB Resilience Module
12:20
Lunch
13:20
Session 3: Case studies showcasing resilience leadership in the real estate and infrastructure sectors.

Investors, real estate and infrastructure companies and funds are taking concrete action to address the challenge of resilience and capture opportunities.  This fast-paced session will present a series of case studies that highlight:




What a resilience organization / resilient leadership looks like.


Lessons learned from implementing resilience strategies.


The quality of an entity that allows it to deal with major disasters and still have continuity of businesses.


Examples of how to score and communicate resiliency risk to investors.


Examples of resilience design features.



15:00
Coffee & Networking
15:30
Session 4: What are key innovators working on right now in the world of resilience?

Some of the best minds in our sector are working to finding solutions to address the resilience challenge.  The industry conversation started several years ago and exciting new projects and approaches have emerged.  This session will:




Examine key innovations in the field of resilience.


Consider the role of technology in tackling the resilience challenge.


Explore how to capture quantitative data to understand and manage resilience risks at asset level.



Option GRESB Resilience Module
16:45
Closing & Key Takeaways
17:00
Drinks & Networking
Speakers & Moderators
Caroline Field
Caroline Field is a Principal with more than 20 years' experience in engineering consultancy for the built environment. Caroline currently leads MMI's Resilience Practice Area; assisting clients to develop a comprehensive approach to resilience for both cities and organizations.
Caroline is Chair for the new British Standard on City Resilience and Co-Chair for the American Society of Civil Engineers Infrastructure Resilience Division (IRD) Social Science, Policy, Economics, Education and Decision (SPEED) Committee. The SPEED committee is developing white papers on sustainability and resilience and non-physical resilience metrics for infrastructure projects.
Caroline is a Chartered Engineer with the Institute of Civil Engineers in the UK, a licensed professional engineer in California and a member of the American Society of Civil Engineers. She is a Principal Member of the Register for Security Engineers and Specialists (RSES).
Sander Paul van Tongeren, Managing Director, GRESB
Sander Paul is Managing Director and co-founder of GRESB. Before joining GRESB, Sander Paul worked for 6 years as Head of Sustainability Real Estate and Infrastructure at APG Asset Management. Before APG he worked as a Portfolio Manager at CBRE Global Investors (formerly known as ING Real Estate) managing a pan-European office fund and two pan-European industrial funds.Sander Paul holds a Master's degree in Business Economics as well as an Executive Master degree of Finance and Control from the University of Amsterdam and a Master of Studies in Real Estate from the Amsterdam School of Real Estate.
Jonathan Brasse
Jonathan Brasse is the senior editor for PEI Media's Real Estate Group which comprises the group's real estate publications, PERE and Real Estate Capital. Jonathan leads the group's editorial team and is responsible for setting the agendas for the print and online editions of both publications as well as all associated publications.
He joined PEI in 2009 and has assumed various reporting and editing roles since, including responsibility for PERE's coverage of the private real estate markets in Asia. He has a BA from the University of Kent and is an NCTJ qualified journalist.
Beth Ambrose, Director Upstream Sustainability Services, JLL
Beth leads the Sustainability Strategy & Implementation team within the 35-strong sustainability consulting team at JLL, providing strategic advice to a range of leading property companies, REITs, investors and corporate occupiers with European portfolios.
She also oversees the innovative Productive Buildings Advisory service which pulls together a cross-departmental team from JLL's Workplace Strategy, Technology and Sustainability disciplines.
With her 15 years of experience in corporate sustainability and responsible investment she has significant understanding of best practices in the integration of sustainability factors into business and investment decision-making, and a long- term perspective on the evolution of sustainability reporting initiatives, including CDP, EPRA / Inrev, GRI, IR, DJSI / FTSE4Good, UN PRI, GRESB, UK CRC and UK mandatory carbon reporting. She has also developed significant expertise in the interface between wellbeing and the workplace, focusing her time over the past few years increasingly in this key area.
Previous positions include the Research Programme Manager for The Climate Group, and Director of Research for Europe at the SRI research house Innovest Strategic Value Advisors, now part of MSCI.
Peter van den Tol, Fund Manager Listed Real Estate EU, MN Services
Peter is Fund Manager European Listed Real Estate Securities at MN, one of the largest pension administrators and asset managers in the Netherlands. Peter's core activities are Listed Real Estate Investing and continuously improving portfolio compositions, with a future proof perspective. 'At MN we manage the portfolios of our institutional clients with the aim of long term value creation and with a focus on both people and the environment. By actively engaging with companies on ESG policies, ambitions and actions, we seek to provide both financial and social returns for our stakeholders.'
Michael Brooks, CEO, REALPAC
Michael Brooks is the CEO of REALPAC and is responsible for the Associations' strategic planning, policy formulation, government relations, national and international liaison with associations in the USA, UK, Asia and Australia via membership in the Real Estate Equity Securitization Alliance and has been the catalyst to REALPAC's growth over the past 15 years. Michael is a former Associate Professor at Ryerson University.
Michael has led the market and regulatory transformation in Canada, with effective representation for the REIT vehicle on cross-border and domestic tax issues and capital market and regulatory issues nationally and internationally. He has been the driving force behind the development of the REALPAC sustainability platform, including its Green Lease, Green Lease Tenant Guide, Corporate Social Responsibility guidelines and industry outreach with various national and international organizations. Michael is the former Treasurer, Executive Committee and Board member of the Canada Green Building Council.
Ashley Hegland, Sustainable Development Advisor, Swire Properties Limited
Ashley Hegland has been working with Swire Properties to develop its recently launched global sustainable development strategy – SD2030 – and its supporting governance system. His work with Swire Properties has been focused on building a strategy that both identifies innovation opportunities and mitigates risk across the company's global assets.
Over the past 18 years in the Asia-Pacific region, Ashley has advised blue chip MNC's, including HSBC, Wal-Mart, China Light and Power (CLP), and Shangri-La Hotel Group on sustainability strategy, ESG risk analysis, and stakeholder management.
Jorge Chapa, Head of Market Transformation, GBCA
Jorge ensures that the GBCA's product and service offerings continue to improve Australia's built environment – delivering more sustainable and liveable places and communities.
He also continues drive the evolution of our Green Star tool and draws upon a wealth of industry experience, an architecture degree from the University of Monterrey in Mexico and a Masters in Design Science from the University of Sydney.


Niamh McBreen, Investment Director, AMP Capital Investors
More speakers to be announced as the program is finalized.
Partners
Event partner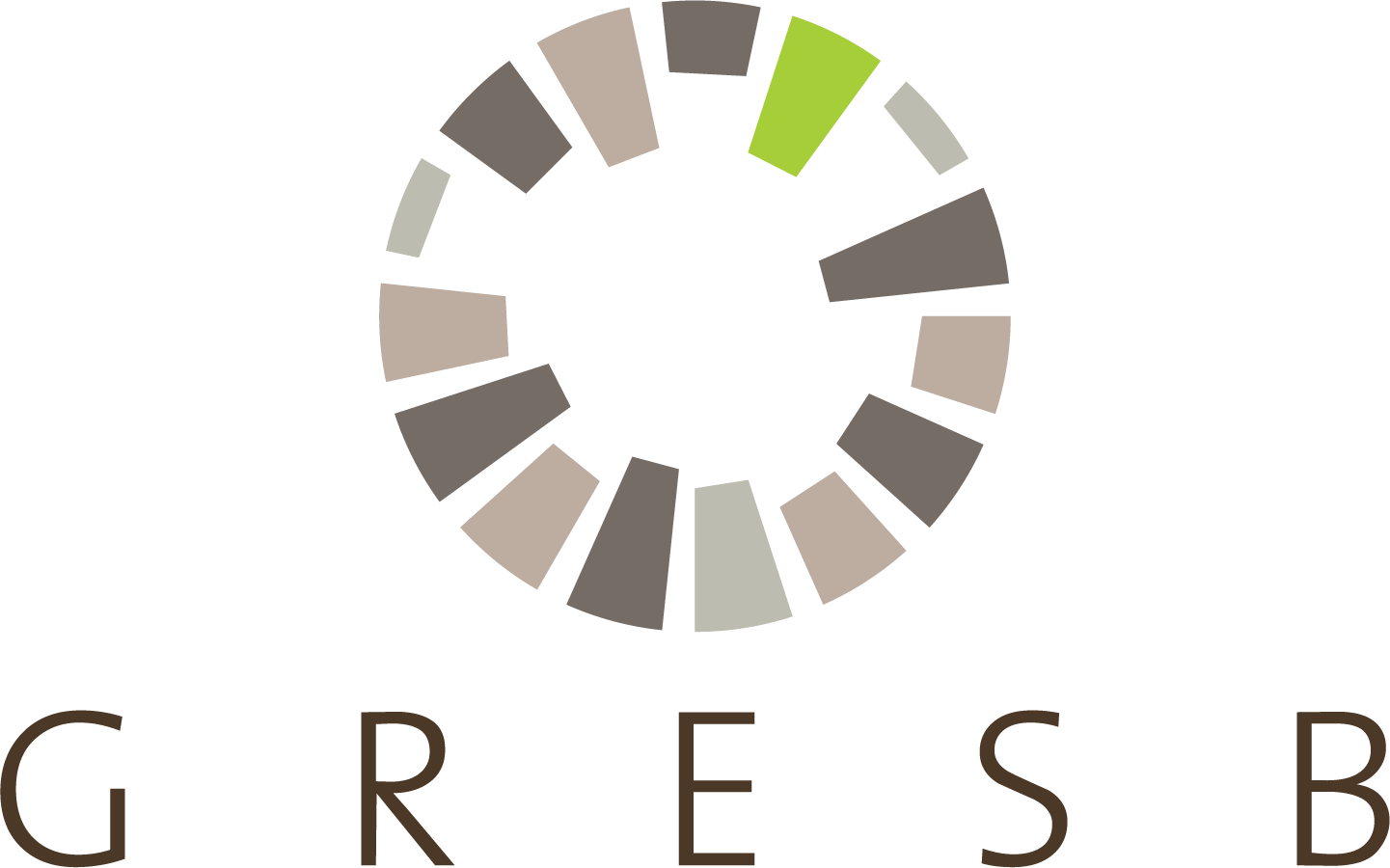 Global Media Partners
Local Media Partner
Venue
Register
The fee for the conference is EUR 550.

Free registration and discounts for GRESB Members and GRESB Partners [LONDON & SYDNEY]


Investor Members
3 free tickets
Company/Fund Members
1 free ticket
Global Partners
3 free tickets per conference

Premier Partners
1 free ticket
Partners
20% discount
Industry Partners
1 free ticket
*Members of GRESB Industry Partners receive 20% discount
**Additional attendees per organization receive 20% discount
Please contact us at events@gresb.com for more information and discount codes.