Conference
The GRESB | Siemens: 2018 Sustainable Real Assets Conference series connects global asset owners, managers, operators and ESG professionals committed to creating sustainable and resilient buildings and infrastructure.
Our 2018 conference theme is resilience, with three locations to choose – London, Washington DC and Sydney. Each conference offers single-track programming that explores investment strategies, new technologies and business models from organizations with established, industry-leading programs.
In addition to inspirational keynote speakers and panel sessions, each conference provides opportunities for networking and collaborative partnerships, helping facilitate our shared vision of "Sustainable Real Assets."
Program
8:30
Registration & Networking
9:00
Welcome & Introduction:
Sander Paul van Tongeren, Managing Director, GRESB & Peter Halliday, Head of Building Performance and Sustainability, Siemens
9:30
Session 1: Resilience: what is it and why is it important for the real estate and infrastructure sectors?

With the frequency, size and cost of disasters increasing due to climate change, population growth and urbanization, the imperative to manage the resilience of real assets is accelerating. This context-setting session will explore:




The scope of the resilience challenge facing real estate and infrastructure sector globally.


How close we are to a globally-agreed definition of what constitutes resilient real estate and infrastructure portfolios and assets.


How a focus on resilience can both capture opportunity and protect against downside risks


How resilience fits into a broader vision of "Sustainable Real Assets"



Caroline Field, Resilience Practice Leader, MMI Engineering

Interviewed by Jonathan Brasse, Senior Editor, PERE
10:15
Coffee & Networking
10:45
Session 2: How resilience translates into opportunity and risk for investors, managers and operators

We have reached a point where investors are now actively asking for greater transparency about resilience from their managers.  This session will bring together leading institutional investors and investment managers to explore:




What criteria investors are using to recognize resilient real estate and infrastructure investments.


The current transparency gap between investors and their managers on resilience.


The links between resilience and financial performance.


What leading real estate and infrastructure managers and operators are doing to understand and manage resilience.


The most reliable indicators of reliance leadership / the capacity of an entity to manage resilience.





Moderator: Beth Ambrose, Director Upstream Sustainability Services, JLL




Peter van den Tol, Fund Manager Listed Real Estate EU, MN Services


Michael Brooks, CEO, REALPAC


Ashley Hegland, Sustainable Development Advisor, Swire Properties Limited



Niamh McBreen, Investment Director, AMP Capital Investors



12:15
GRESB Resilience Module
Chris Pyke, Research Officer, U.S. Green Building Council
12:45
Lunch
13:45
Session 3: Case studies showcasing resilience leadership in the real estate and infrastructure sectors.

Investors, real estate and infrastructure companies and funds are taking concrete action to address the challenge of resilience and capture opportunities.  This fast-paced session will present a series of case studies that highlight:




What a resilience organization / resilient leadership looks like.


Lessons learned from implementing resilience strategies.


The quality of an entity that allows it to deal with major disasters and still have continuity of businesses.


Examples of how to score and communicate resiliency risk to investors.


Examples of resilience design features.



Moderator: Roxana Isaiu, Director, Real Estate, GRESB




Charlotte Breen, Group Sustainability Manager, Grosvenor Group


Felipe Gordillo, Senior ESG Analyst, BNP Paribas Asset Management


Niko Kavakiotis, Head of Building Performance & Sustainability, Siemens



15:00
Coffee & Networking
15:30
Session 4: What are key innovators working on right now in the world of resilience?

Some of the best minds in our sector are working to finding solutions to address the resilience challenge.  The industry conversation started several years ago and exciting new projects and approaches have emerged.  This session will:




Examine key innovations in the field of resilience.


Consider the role of technology in tackling the resilience challenge.


Explore how to capture quantitative data to understand and manage resilience risks at asset level.



Moderator: Chris Pyke




Jorge Chapa, Head of Market Transformation, GBCA


Chris Broadbent, Director of CEEQUAL and BREEAM Infrastructure, BRE


James Lockhart Smith, Head of Financial Sector Risk, Verisk Maplecroft


Murray Birt, Vice President | Senior ESG Strategist, DWS Deutsche Asset Managment (UK) Limited


Richard Look, Resilience Capacity Building, Strategic Risk Management and Contingency Planning, MMI Engineering



16:30
Closing & Key Takeaways
Josien Piek, Head of EMEA, GRESB
16:45
Drinks & Networking
Speakers & Moderators
Sander Paul van Tongeren, Managing Director, GRESB
Sander Paul is Managing Director and co-founder of GRESB. Before joining GRESB, Sander Paul worked for 6 years as Head of Sustainability Real Estate and Infrastructure at APG Asset Management. Before APG he worked as a Portfolio Manager at CBRE Global Investors (formerly known as ING Real Estate) managing a pan-European office fund and two pan-European industrial funds.Sander Paul holds a Master's degree in Business Economics as well as an Executive Master degree of Finance and Control from the University of Amsterdam and a Master of Studies in Real Estate from the Amsterdam School of Real Estate.
Peter Halliday, Head of Building Performance and Sustainability, Siemens Building Technologies
In January 2016, Peter Halliday became Head of Building Performance & Sustainability (BPS) at the international headquarters in Zug, Switzerland home of the Siemens Building Technologies Division. He is in charge of the BPS global business. Which aims to increase the competitiveness of customer business by delivering energy performance, operational efficiency and sustainability solutions for their buildings and infrastructures.
Over the past years, he has worked in nearly all areas of the building technology field, including engineering, project management, sales, business development and senior management. After 26 years experience in the business his focus is on growing through constant innovation, digital platforms and energy efficiency strategies, whilst turning buildings and infrastructure into a competitive advantage for organizations around the world.
Prior to his current position he was head of Solutions and Service Portfolio for Asia, the Middle East, Australia and Africa regions as well as Head of the Building Technologies Division for ASEAN at Siemens Private Limited.
He received his Certificate of Management at Deakin University, Australia.
Caroline Field
Caroline Field is a Principal with more than 20 years' experience in engineering consultancy for the built environment. Caroline currently leads MMI's Resilience Practice Area; assisting clients to develop a comprehensive approach to resilience for both cities and organizations.
Caroline is Chair for the new British Standard on City Resilience and Co-Chair for the American Society of Civil Engineers Infrastructure Resilience Division (IRD) Social Science, Policy, Economics, Education and Decision (SPEED) Committee. The SPEED committee is developing white papers on sustainability and resilience and non-physical resilience metrics for infrastructure projects.
Caroline is a Chartered Engineer with the Institute of Civil Engineers in the UK, a licensed professional engineer in California and a member of the American Society of Civil Engineers. She is a Principal Member of the Register for Security Engineers and Specialists (RSES).
Jonathan Brasse
Jonathan Brasse is the senior editor for PEI Media's Real Estate Group which comprises the group's real estate publications, PERE and Real Estate Capital. Jonathan leads the group's editorial team and is responsible for setting the agendas for the print and online editions of both publications as well as all associated publications.
He joined PEI in 2009 and has assumed various reporting and editing roles since, including responsibility for PERE's coverage of the private real estate markets in Asia. He has a BA from the University of Kent and is an NCTJ qualified journalist.
Beth Ambrose, Director Upstream Sustainability Services, JLL
Beth leads the Sustainability Strategy & Implementation team within the 35-strong sustainability consulting team at JLL, providing strategic advice to a range of leading property companies, REITs, investors and corporate occupiers with European portfolios.
She also oversees the innovative Productive Buildings Advisory service which pulls together a cross-departmental team from JLL's Workplace Strategy, Technology and Sustainability disciplines.
With her 15 years of experience in corporate sustainability and responsible investment she has significant understanding of best practices in the integration of sustainability factors into business and investment decision-making, and a long- term perspective on the evolution of sustainability reporting initiatives, including CDP, EPRA / Inrev, GRI, IR, DJSI / FTSE4Good, UN PRI, GRESB, UK CRC and UK mandatory carbon reporting. She has also developed significant expertise in the interface between wellbeing and the workplace, focusing her time over the past few years increasingly in this key area.
Previous positions include the Research Programme Manager for The Climate Group, and Director of Research for Europe at the SRI research house Innovest Strategic Value Advisors, now part of MSCI.
Peter van den Tol, Fund Manager Listed Real Estate EU, MN Services
Peter is Fund Manager European Listed Real Estate Securities at MN, one of the largest pension administrators and asset managers in the Netherlands. Peter's core activities are Listed Real Estate Investing and continuously improving portfolio compositions, with a future proof perspective. 'At MN we manage the portfolios of our institutional clients with the aim of long term value creation and with a focus on both people and the environment. By actively engaging with companies on ESG policies, ambitions and actions, we seek to provide both financial and social returns for our stakeholders.'
Michael Brooks, CEO, REALPAC
Michael Brooks is the CEO of REALPAC and is responsible for the Associations' strategic planning, policy formulation, government relations, national and international liaison with associations in the USA, UK, Asia and Australia via membership in the Real Estate Equity Securitization Alliance and has been the catalyst to REALPAC's growth over the past 15 years. Michael is a former Associate Professor at Ryerson University.
Michael has led the market and regulatory transformation in Canada, with effective representation for the REIT vehicle on cross-border and domestic tax issues and capital market and regulatory issues nationally and internationally. He has been the driving force behind the development of the REALPAC sustainability platform, including its Green Lease, Green Lease Tenant Guide, Corporate Social Responsibility guidelines and industry outreach with various national and international organizations. Michael is the former Treasurer, Executive Committee and Board member of the Canada Green Building Council.
Ashley Hegland, Sustainable Development Advisor, Swire Properties Limited
Ashley Hegland has been working with Swire Properties to develop its recently launched global sustainable development strategy – SD2030 – and its supporting governance system. His work with Swire Properties has been focused on building a strategy that both identifies innovation opportunities and mitigates risk across the company's global assets.
Over the past 18 years in the Asia-Pacific region, Ashley has advised blue chip MNC's, including HSBC, Wal-Mart, China Light and Power (CLP), and Shangri-La Hotel Group on sustainability strategy, ESG risk analysis, and stakeholder management.
Niamh McBreen, Investment Director, AMP Capital Investors
Niamh McBreen joined AMP Capital in July 2017 as an Investment Director in its Infrastructure Equity asset management team, based in London.
Niamh is responsible for managing assets across of AMP Capital's European and Irish infrastructure funds. Before joining AMP Capital, Niamh was an Executive Director at UK Government Investments (UKGI), a company wholly owned by HM Treasury, where she was responsible for several portfolio assets including Network Rail, Highways England, NATS and Companies House. Prior to that, Niamh spent 15 years at rolling stock lessor Alpha Trains and its predecessor company where she held a variety of roles across business development, procurement and corporate finance, latterly as Group Commercial Director. Niamh started her career in Germany on the graduate trainee program in the power generation division of Swiss-Swedish industrial conglomerate ABB.
Chris Pyke, Research Officer, U.S. Green Building Council
Chris Pyke, Ph.D. is the Research Officer for the U.S. Green Building Council and Green Business Certification, Inc. He leads applied research and innovation partnerships to benefit people and the environment. Dr. Pyke has experience in the private sector, nonprofits, and government, including service as the Chief Strategy Officer for Aclima, Inc. the Chief Operating Officer for GRESB, B.V., and a physical scientist with the U.S. Environmental Protection Agency. He is a principal investigator for the Green Health Partnership, a 5-year research initiative supported by the Robert Wood Johnson Foundation. He has served in a number of advisory roles, including representing the United States as a Lead Author for the Intergovernmental Panel on Climate Change Fifth Assessment Report. Dr. Pyke is on the faculties of urban planning programs at Georgetown University and The George Washington University. He holds a Ph.D. and M.A. from the University of California, Santa Barbara and a B.S. from the College of William and Mary.
Roxana Isaiu, Director, Real Estate, GRESB
Roxana Isaiu is Director Real Estate for GRESB. Roxana holds an Msc in Corporate Finance and is responsible for the development and execution of the ESG data benchmarking methodology for the real estate sector.
Since joining the company in 2012, Roxana has been working with institutional investors, real estate companies and industry groups to help develop reliable and consistent data collection and analysis tools. In her position, Roxana focuses on the promotion of transparency in the real estate sector through systematic reporting on ESG indicators of performance. She helps shape data quality processes and manages a team to support stakeholder engagement across industry bodies.
GRESB is an investor-driven organization that is transforming the way we assess the environmental, social and governance (ESG) performance of real assets globally, including real estate portfolios and infrastructure assets. More than 250 members, of which about 60 are pension funds and their fiduciaries, use the GRESB data in their investment management and engagement process, with a clear goal to optimize the risk/return profile of their investments.
Charlotte Breen, Group Sustainability Manager, Grosvenor Group
Charlotte is a change management agent for the integration of sustainable practices across the myriad of business functions for Grosvenor's international property group and rural estates. As the Group Sustainability Manager, and a Chartered Environmentalist, her role encompasses: influencing strategy, measuring progress, improving external reporting and managing research projects.
Charlotte's particular interest is finding ways businesses can enhance long-term profit through responding to global challenges, from climate change and resource scarcity to rising inequality. Charlotte co-authored a research paper on 'Resilient Cities' ranking 50 global cities by environmental and social resilience published in 2014.
Charlotte is a Young Leader member of the Urban Land Institute and has been a guest lecturer at Henley Business School, University of Reading for five consecutive years. Charlotte graduated from Cambridge University, where she read Land Economy, a multidisciplinary degree combining economics, law and finance, applied in particular to the built environment.
Felipe Gordillo, Senior ESG Analyst, BNP Paribas Asset Management
Felipe Gordillo is a Senior ESG Analyst at BNP Paribas Asset Management.  He joined the firm in 2009. As senior analyst, Felipe is responsible for the implementation of BNPP AM green bonds strategy. Further, Felipe is responsible for research and engagement in the Real Estate sector.
Felipe is co head of the Property Working Group at the Institutional Investor Group on Climate Change – IIGCC. This group aims to ensure that considerations of climate change are integrated into decision-making processes for property investment portfolios; and to engage with to ensure appropriate climate-related policies
Felipe is also member of the Principles for Responsible Investment -PRI Fixed income Engagement subcommittee aimed to reach out to key stakeholders to promote understanding of responsible investment in debt markets.
Felipe teaches Microfinance and Responsible Investment at Panthéon-Sorbonne University and Gustave Eiffel Business School at Paris-Est Créteil Val-de-Marne University.
Prior to joining BNP Paribas, Felipe gained 3 years of professional experience working at Positive (Planet) Finance, an International NGO fighting poverty through the development of the microfinance sector. Felipe holds two master degrees, in Development studies from Sorbonne University and Financial Engineering from ESSEC Business School.
Niko Kavakiotis, Head of Building Performance & Sustainability, Siemens Building Technologies Group
Niko Kavakiotis is the Head of Building Performance & Sustainability [BPS] in the UK, working for Siemens Building Technologies.
Niko is managing multilingual/ multicultural and multi-location energy services team, dealing with Energy & Sustainability optimization, taking pride in making the United Kingdom more sustainable by turning building environments into the best version of themselves, mainly by driving improvements on energy & sustainability.
Within Siemens Building Technologies, Niko is creating the most comprehensive and successful energy services business in Europe which will craft the future of Energy. This is happening by supporting industrial and commercial clients address their Energy & Sustainability challenges (energy trilemma, i.e. energy costs, security of supply, carbon emissions) through Siemens' state-of-the-art technology, systems, solutions, know-how and tools. This is achieved by helping them leverage the opportunities already forming in the near and not so distant future, and by sharing Siemens' vision of Creating Perfect Places. The future of cities is more interconnected than ever before, and Building Environments are in its heart.
Niko sits at the Management Team of Siemens Building Technologies in the UK. He is a member of the Siemens Building Technologies Leadership Forum in the United Kingdom and a Champion of the DES (Distributed Energy Systems) Center of Competence in the UK.
Jorge Chapa, Head of Market Transformation, GBCA
Jorge ensures that the GBCA's product and service offerings continue to improve Australia's built environment – delivering more sustainable and liveable places and communities.
He also continues drive the evolution of our Green Star tool and draws upon a wealth of industry experience, an architecture degree from the University of Monterrey in Mexico and a Masters in Design Science from the University of Sydney.
Chris Broadbent (Eur Ing) BSc CEng FICE; Director – BREEAM and CEEQUAL Infrastructure
Chris Broadbent is Director of CEEQUAL and BREEAM Infrastructure. He is a Chartered Civil Engineer (FICE) with over 30 years' experience in the construction industry in the provision and management of engineering and building services and training.
He led the development of BREEAM infrastructure (pilot) and the acquisition of CEEQUAL Ltd by BRE. Together these lead the world in sustainability rating schemes for civil engineering and extend BRE's overall reach into the civil engineering sector. With his team he is currently engaged in operating both schemes for a wide range of projects of all types and scale and in the development of the next version of the scheme, CEEQUAL (2018), that will bring the two together as a leading scheme for the future.
His prior experience includes setting up BRE's successful training business, consultancy in risk issues and wide consulting experience in engineering, property and construction.
James Lockhart Smith, Head of Financial Sector Risk, Verisk Maplecroft
James Lockhart Smith has led Verisk Maplecroft's work with institutional investors and global banks since 2015. James is responsible for content development and writes and speaks on ESG and political risk in financial markets and banking, as well as on geopolitics in general. James previously led one of Verisk Maplecroft's regional research teams for four years, before which he worked on defense and security policy challenges at the International Institute for Strategic Studies (IISS). He is the principal author of a book on Andean insurgency as well as many shorter pieces. James has an MSc (Distinction) in Latin American Politics from the University of London.
Richard Look, Resilience Capacity Building, Strategic Risk Management and Contingency Planning, MMI Engineering
Richard Look has worked at every level of government developing policy, managing requirements, systems mapping, implementing strategy and running critical operations. He has first-hand experience from every aspect of resilience from preparing communities, to developing hazard mitigation, to the coordination of numerous emergency responses and recovery operations. He is adept at eliciting requirements using a range of analytical and interactive methods and developing and delivering verification plans through test, exercise, audit, performance management and reporting. He applies a collaborative, innovative, systems approach breaking problems down to route causes and applying core principles to ensure robust, effective and efficient solutions. Richard is a Senior Resilience Consultant within the Resilience Team.
With a background in emergency planning, business continuity, programme and project management, procurement, systems, requirements and the military, he brings a practical, integrated, resilience approach to VUCA (volatile, uncertain, complex, ambiguous) problems. He has spent the last 17 years practicing in this area with significant experience both mitigating community risks and responding to emergencies. Most recently, Richard has focused on providing resilience consulting services for cities, organizations and buildings.
Josien Piek, Head of EMEA, GRESB
Josien is a macro economist with a 25-year background in the financial sector. She was a banker, structuring and syndicating loans at de De Nationale Investeringsbank and later a fixed income portfolio manager, managing credit portfolios of ABP (the civil servants pension fund of the Netherlands) and ING Investment Management. She also worked in London as head of Northern European sales for Investec Asset Management.
Partners
Event partner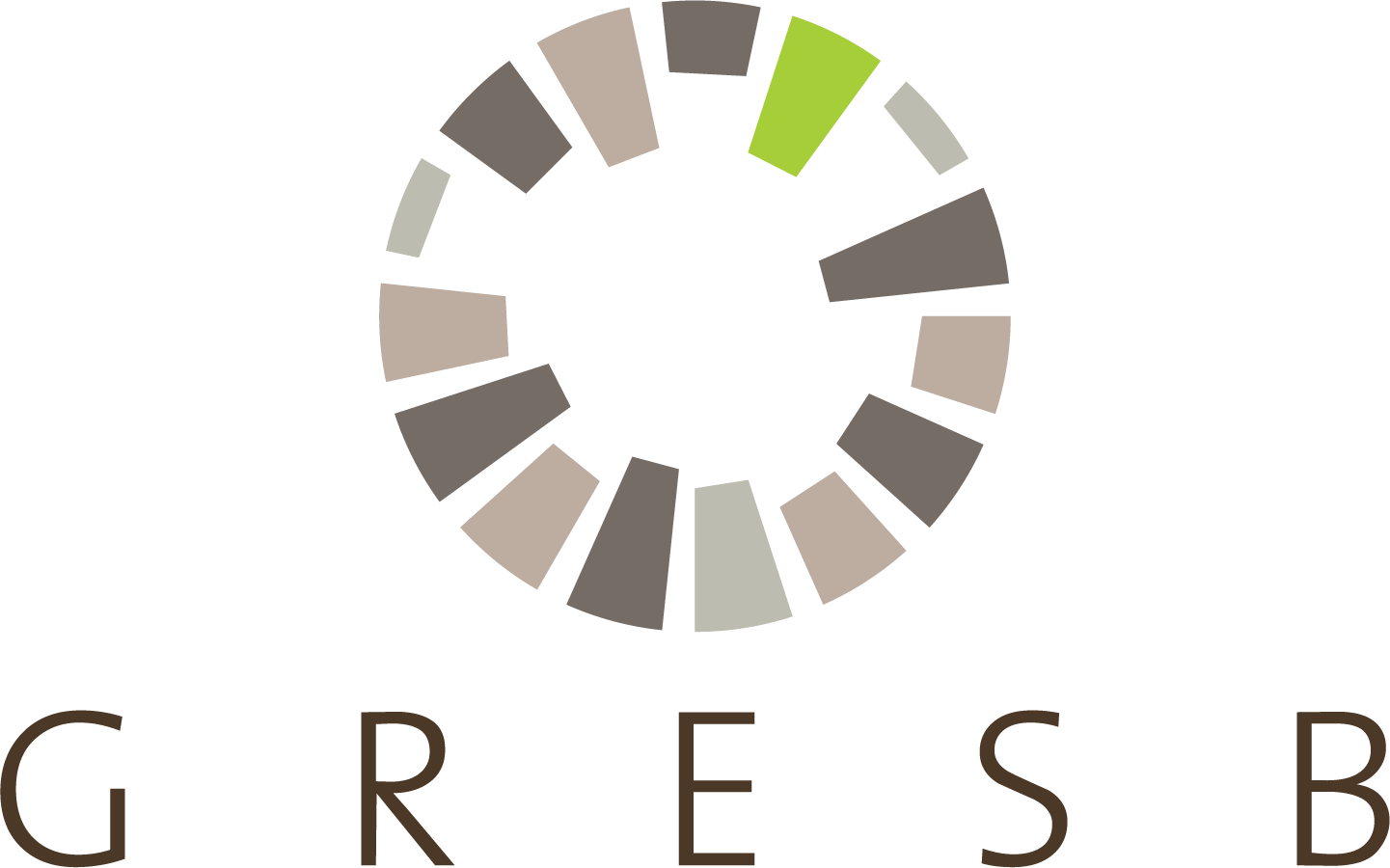 Global Media Partners
Local Media Partner
Venue
Register
The fee for the conference is EUR 550.

Free registration and discounts for GRESB Members and GRESB Partners [LONDON & SYDNEY]


Investor Members
3 free tickets
Company/Fund Members
1 free ticket
Global Partners
3 free tickets per conference

Premier Partners
1 free ticket
Partners
20% discount
Industry Partners
1 free ticket
*Members of GRESB Industry Partners receive 20% discount
**Additional attendees per organization receive 20% discount
Please contact us at events@gresb.com for more information and discount codes.